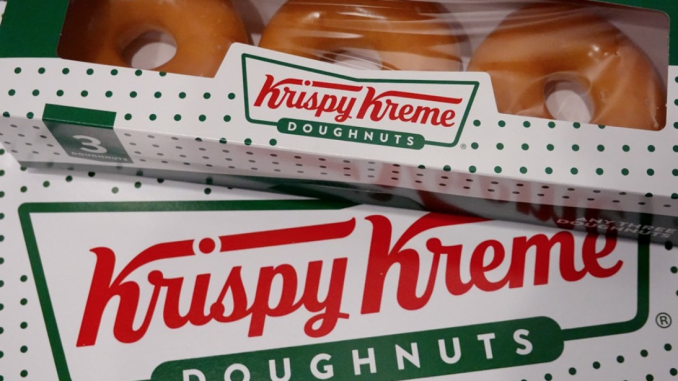 Kyora Wallace, Staff Writer |
On Mar. 29, Alpha Kappa Phi (AKΦ) and Tau Kappa Epsilon (TKE) held a Krispy Kreme fundraiser for St. Jude's Children's Research Hospital.  
The fundraiser was held in Fitzelle next door to the Seasons Café. This hasn't been TKE's only fundraiser that was held for St. Judes. In the past, they've held similar events trying to raise money for the hospital. More recently they took to Instagram where they, posted different dollar amounts encouraging people to send the money to their Venmo, which was linked directly to St. Judes. TKE does fundraisers for other groups as well. They've done work for the local homeless shelter, and Rethink Mental Illness, an organization that offers mental health services and support to everyone. 
Fundraising and Greek Life seem to go hand in hand. It's almost every day on campus you see Pie A Phi in the dining halls or a sorority selling cookies. Although it seems that someone is selling donuts every day, I don't mind it. It's a great way to raise money for a good cause, plus the fraternities and sororities get to have fun in the process.  
TKE has been around since the early 1900s and has been in Oneonta since 1989. The chapter in Oneonta has 36 members and has raised almost $570.00 for St. Jude's since June. They also have more chapters around the nation than other fraternities on campus. I spoke with TKE member, James Castellano, who joined TKE last semester and has had a blast ever since. He said, "It's definitely a good time, I got to meet a lot of new people and I get to hang out with my friends."
TKE is in the process of getting chartered and going national. Our school's chapter isn't recognized by the national TKE and they've been working hard to get noticed. You have to raise a certain amount of money, have a specific amount of community service hours, and maintain a good GPA. Castellano later said, "There's a lot of requirements and we're trying to meet them the best we can."
Castellano also shared some information about their table partners, Alpha Kappa Phi. Founded in 1892, Alpha Kappa Phi was the first sorority on campus to be recognized. Their main goal is to emphasize love, strength, and sisterhood. "We do events with them pretty regularly. A lot of my good friends are in AK Phi." In the past, the two groups have paired up to hold clothing drives. These ladies are also big on fundraising. They mostly give money to the National Breast Cancer Foundation and the March of Dimes, an organization that advocates for the safety of mothers and newborn babies.  
TKE is an important group trying to do their part on campus. Keep an eye on Campus Connection for their next fundraiser. Let's see if we can help them reach their goal of getting charted and going national. Good luck boys!