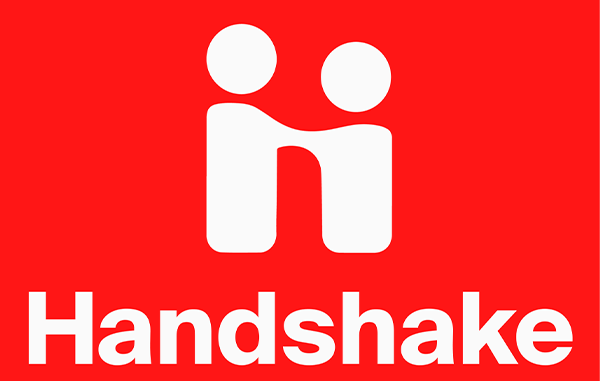 Alexa Di Palermo, Staff Writer |
Being a college student, it's easy to worry about jobs. Many students tend to fear they will never find one that is right for them, or even get one at all. We have worked hard for the day we walk into our first real job, and fear the unknown of what is to come. Most of us just do not know where to start. With the help of Brittany Beech, we know to start with Handshake!
Handshake is a database provided to all SUNY Oneonta students where they can make profiles, search for jobs and internships located on or off campus, and apply for them.
In the past, a student did an experiment. They applied to 80 jobs. 18 of the jobs called the applicant and informed them they are not what the job was looking for. Eight jobs called to set up an interview. The rest did nothing.
While the job search may be intimidating, Beech provided all students who attended the event with a few helpful Handshake hacks to help with the application process:
# 1. Use Targeted Job Search Websites
By using targeted job search websites, applicants can more easily acquire a working list of jobs available to them. Through these websites, sometimes applicants can also find information on the employers and reviews of the job itself from previous employees. If you can't find a good targeted job search Site, Handshake has these features as well.
If you were curious about a job or employer, do not be afraid to message employers with the Handshake chat feature! With this, you can speak to the employer directly about any questions or concerns you may have. Take this as an opportunity to display what you know about the job and employer; make a good impression!
# 2- If You Don't Know Somebody, Know the Company!
It can be hard to get a job in an industry where you may not have a connection. If an applicant happens to be in this position, it is important they research the specific position, employers, and company they are applying for. If you show aspects of the company's morals within your interview and prove you are knowledgeable and passionate, employers are more likely to want you to work for them!
Feel free to look at a company's website to gain knowledge of the company for the interview and for your own reference! This is another opportunity to message employers on Handshake or on other databases with any questions to show your interest.
Finding a Job Could Be Hard…
But, remember to believe in yourself! What is right will come to you right when you need it. Just because you may not get a few jobs, does not mean you are incapable. Rejection leads to redirection! Once one door closes, a door with a better work environment for you may open itself up.