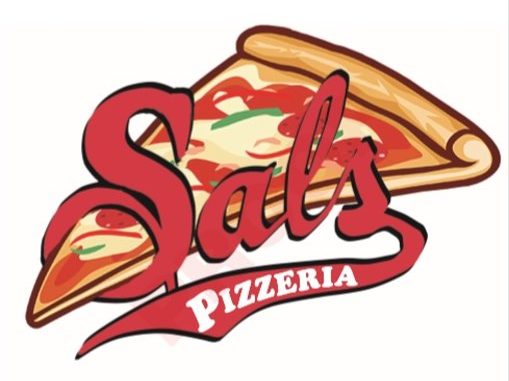 Alexa Di Palermo, Staff Writer |
Imagine yourself walking around town late on a Friday night. We have all done it. It's cold, and you and your friends are hungry… but it's midnight. You question yourself as to what is open, and then remember… Sal's Pizzeria!
Sal's Pizzeria, the runner-up in @barstoolsuny's pizza competition, is another one of our town's beloved pizza stops. This one is open late on weekends, so it is famous among our restless college students who wander town at night, or during the daytime as well! Students also engage themselves in the Sal's vs. Tino's debate which seems to be never-ending…because they both have good pizza.
The staff at Sal's is a very patient, kind, and hardworking staff. Considering how crowded they get, especially at night, they are very fast with their service. When you go to Sal's, not only is the wait fairly short, but the prices of the pizza are also not too bad either. On a night out, it would be easy to pay for these slices with a simple five-dollar bill.
My first time at Sal's, I tried a Chicken Bacon Ranch slice. I thought the slice was very good. It was warm, it tasted good, and it had the perfect amount of bacon and chicken. It could have used a little bit more ranch, but this did not affect how good the slice was.
Next up, my roommates and I all decided to give the Buffalo Chicken slice a try. I obviously could not get this item without ranch drizzled on top, and the ranch was honestly one of my favorite parts. I can say that every time I have ordered this slice, it has come out perfect. It's crispy, tasty, and has the perfect amount of chicken and cheese on the slice. Although the item is fine without ranch, I highly recommend adding some, or bleu cheese. It really completes the whole taste and dulls down the hotness if you are like me and cannot handle any hot foods.
Lastly, Sarina Graziano decided to challenge the college's traditions and get a cold cheese slice from Sal's. When asked how the slice was she said, "It was good, but I am a bigger fan of Tino's."
The college has had the Tino's vs. Sal's debate for as long as I have attended it, and to put it to rest, I could say I agree with Graziano. Tino's is better. This does not mean Sal's is not satisfying, but I and many others could say that Tino's is better.
If someone were to ask me about Sal's as an individual place, I would say it's pretty good. For pizza not made on Long Island, I could eat it and genuinely enjoy it. After a long night out, you will find me at Sal's!