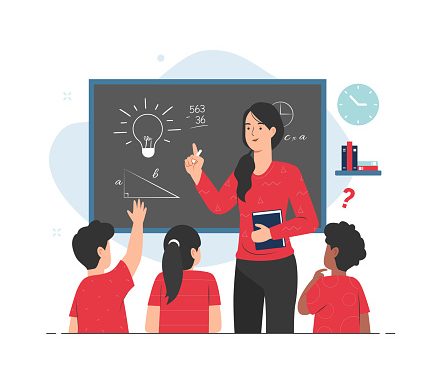 Alexa Di Palermo, Staff Writer |
As education majors, there are a lot of things that we need to think about now to begin our careers and ensure a better future. One of the biggest steps we must take is finding the right grad school to complete our masters and lead us in the right direction to being the educator we are proud to be. But finding where to start looking can be extremely difficult… and there is more to it than one may expect.
Recently, I was invited to attend the online grad school fair for education majors. The fair was formatted as a virtual chatroom where you can pick a school and speak with the representative. I spoke to three schools and the CUNY representatives myself! I was able to speak with Florida State University, Hofstra University, and Teachers College at Columbia University.
I asked each representative the following questions: What do your admissions offices look for in a future student? Additionally, what does your school have to offer to future educators?
When asking what the admissions office looks for, I got different answers from each of the schools I asked. But the two answers I received the most were about the application process in specific. When asked, CUNY representative Stevens Jean said "Although when it comes to general requirements which generally include a GPA of 3.0 out of a 4.0 scale, submissions of transcripts from all previously attended institutions, a personal statement or essay, 2-3 letters of recommendation, TOEFL/IELTS scores if applicable, and GRE/GMAT scores for certain programs. Additionally, you must submit an online application directly on the school's website. Each application has a $75 fee."
I asked the same question to Victoria Kobel from Hofstra University. Kobel stated, "Hofstra University offers a wide range of programs with diverse backgrounds to prepare for career fields in high demand, so candidates for one should exhibit a desire to learn and succeed first and foremost!" Kobel then went on to say that the university is more competitive and will work with candidates to go through backgrounds and advise on target grades and such. This may not be the same for every school, as Teachers College has a holistic application review process.
Lastly, what do these schools have to offer to students? When I asked representative Jennie Kroeger what she had to say about Florida State University, she had enough information to blow me away. Kroeger stated, "For future educators (and all students), we offer a small-school feel rarely found at a major research university. We have excellent faculty-to-student ratios which allow our students to form close working relationships with faculty mentors." Not only does Florida State University have this to offer, but they offer scholarships and the most out of any other College of Education in Florida!
If you were to be looking for an answer from a school in our home state, New York, I've got you covered. Kobel from Hofstra University had plenty to say about what they can offer students. "Alumni and networking opportunities within Hofstra University run deep as our affiliation with school districts and employers is strong, students will also be able to rely on our office of Field placement for fieldwork placement and student teaching, offering strong support and guidance as first-time teachers navigate their first opportunities in the classroom."
Looking into your future can be a difficult thing to do, but with the many pathways you can take it is destined that you will succeed. Remember to be patient, be yourself, and work hard. You can do this!