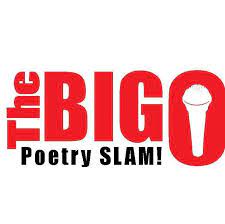 Chelsea Sookra 
Carrie Rudzinski was the guest speaker at this week's poetry slam. Rudzinski is a poet and published author and has been featured in Bustle, HuffPost, and Teen Vogue. She has performed in more than sixteen countries and almost all fifty states and the list goes on about her accomplishments. She received a TEDx standing ovation in Christchurch, New Zealand. She is currently living in New Zealand and has been for the last six years, but she is no stranger to Oneonta. She performed at SUNY Oneonta around 2008 to 2009.
Her first poem was titled "Break the Ceiling." It was a poem relating breaking bones in soccer to women breaking ourselves to prove we are good enough. Are women more polite than men on the field? To be a woman means to be gendered in everything you do. To be a woman is to be soft and weak. Women are just as good as men but have been underestimated since birth.
New Zealand is currently in lockdown and Rudzinski shared a poem about the list of things she and her partner argued about while stuck in their one-bedroom apartment to express that relationships aren't always easy.
She read a poem that she hasn't read publicly before about her thoughts on people asking her when she is going to have a baby. Rudzinski has to constantly lie about being able to have children. No one ever tells her she'd be great at anything other than a mother. The world has taught her she does not own her body. As if kids are the most important part of who she is. No one asks her boyfriend when he plans on having kids.
The next poem is titled "Always a godmother, never a god." It is a poem about her mother. Her mother is the god who made her. Why do we believe God is a man? Because no mother would want this world. Fun fact: A Gilmore Girls episode has this same title and Rudzinski was upset because she thought she came up with it.
Rudzinski and her partner just celebrated their ten-year anniversary and she wrote a poem about what it takes to make a relationship work. They did three years long distance but they stuck through it and then Rudzinski came to New Zealand.
Rudzinski ended off her presentation with a poem about things she celebrates. It was modeled after a famous Polish poet and Nobel Prize winner who had a poem with every line stating "I prefer."
The audience loved all of Rudzinski's work and want to see her again. Personally, I feel the same.
The night ended off with some friendly competition of SUNY Oneonta students who performed poems they wrote to be judged by an audience of their peers to go compete nationally. The poets wrote deep, heartfelt poems that moved the audience to tears.
If you'd like to know more about Carrie Rudzinski, here is her website. https://www.carrierudzinski.com