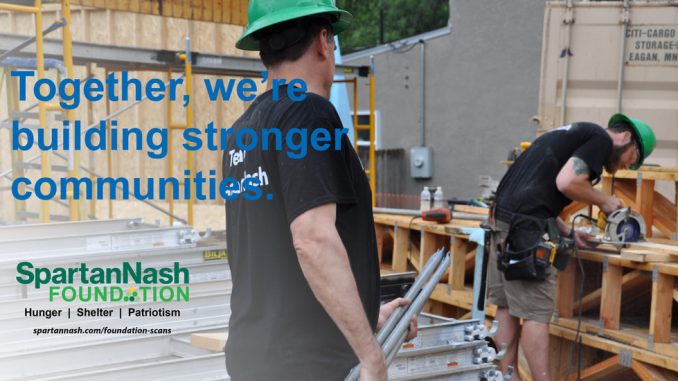 Lara Murray-Sterzel, Contributing Writer |
Community holds a deeper meaning than we know. Not every community is perfect, but it's home to its residents. People say they've been shaped by their community because they find purpose within its various aspects through services. Some find it through fundraising. Some find it through volunteering. Others find it through the generosity of helpers. The truth is, we can't say where we come from doesn't hold a meaning to our identity. When people come together and bring stability back into someone's life, do they see the world? Oneonta does this through Habitat for Humanity, a nonprofit organization to protect and help disadvantaged families along with their communities.
The club is involved with many aspects of services, but they've been known to strive toward builds and fundraising. Fundraising, which plays a big part on Oneonta's campus, works to raise funds for our local Habitat for Humanity and Habitat For Humanity International every year. Campus Chapter Leaders contribute through various fundraisers and partnerships with local Habitat and others in the program. Fundraising also contributes to club trips to other places in the state where they build sets and assist in painting, hammering, and more. Habitat For Humanity last traveled in the spring 2020 semester for a build.
Habitat members have kept in contact with the places they've traveled to and learned that they've evolved into a happier community than before. Through Habitat For Humanity, families have found safe and affordable homes with a more solid foundation for longtime personal success and helped alleviate any concerns or barriers on the path to homeownership. Habitat projects have helped communities thrive. So, what's next? The club has been marketing a developing program that continues to pursue new strategies to assist even more families in need. They are planning on doing a build right around the Oneonta area, so they'll be helping our local neighborhoods.
"During COVID we couldn't really do that much. Because the builds were closed, but we're excited this semester we're able to go back out and help, "says Sammy Unterlack, Senior and Vice-President of Habitat for Humanity" I'm excited to get to know everyone this semester, and be back in person.".
Habitat For Humanityrequires no experience or training and they're open to anyone's ideas for the future and any helping hand. Going forward the club hopes to get back out in the field, which will depend on how many volunteers they allow. Will you be one of them? Do you want to change your community for the better? Meetings are held every other week in Hunt College Union on the second floor in the Leatherstocking room. Don't let an opportunity like this slip away.