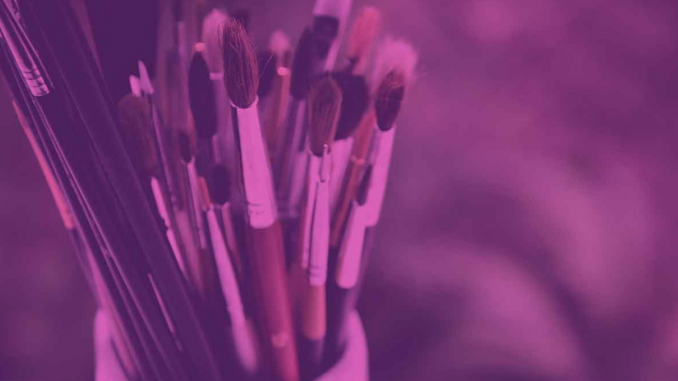 Alexa, Di Palermo, Staff Writer |
As an English major, I love to write. But it can be very hard for myself and others who love to write to make time to write freely or creatively. With all the work we have, it's difficult to set a time. It can be hard for those who love writing for it to feel less like an assignment and more like recreation. The Creative Writing Club is a great thing to join if you're interested in writing creatively and have fun with it!
Immediately, the room was a comforting environment. There was music playing, everyone sat in a circle, and everyone there has one thing in common: they love to write. There were prompts on the board and we were able to write whatever came to mind. Some had stories with fictional characters, others had stories about themselves or their emotions. The room was full of creative minds, and you can hear them working through the keyboards tapping on the computer.
I was even able to participate and it felt great. I haven't had the time to creatively write since school started. It was a great way to let out my emotions and de-stress! It helped a lot that the environment was so comforting because I was able to think, write, and express my emotions.
I saw students share multiple pieces created by them, from a story series of their own fictional world to their deepest emotions. The crowd was very comforting, willing to listen, and very kind to one another. There were also mentions of bringing these stories to life by partnering with another club to create comics!
At the end of the meeting, I decided to join the Creative Writing Club, and you should too! When I asked the president of the Club, AJ Hintzsche, why they think students should join the club, they responded "It's a great space, it's welcoming and peaceful. It's really good for writers to have a set time to be creative and write outside of their schoolwork." I agreed with them; it can be hard to set time aside when you feel as though you have enough to do already. This not only gives students a "good communal place to write, but a place to be supported," said Hintzsche.
I also got to ask Hintzsche other questions one may have about the club, for example, their biggest challenge. They said "Our biggest challenge has been getting people to share their work. But that is what we are here for, we want to build your confidence in your writing and lead someone to be comfortable to share."
Even if writing is not your thing, I encourage you to try it. I asked Hintzsche why they believe writing was important, and they made a good point. They stated, "Writing is a great form of expression." I can say I agree. Writing creatively has been a great outlet for me to let out my emotions in a healthy way. I've not only seen this with myself, but others too.
If you are interested, please join us in Fitzelle 129 on Wednesday's from 3:00-4:30p.m.