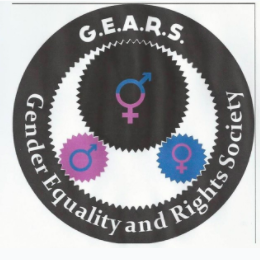 Rachel Dobkin, Staff Writer |
The Gender Equality and Rights Society (G.E.a.R.s) hosted a panel on Monday, Mar. 29 discussing body image on social media and how quarantine has affected people. This panel was a part of G.E.a.R.s' "Love Your Body" Week.
The panel consisted of G.E.a.R.s co-president, Emily Tutaj, Students of Color Coalition (SCC) event coordinators Mikiyah Murphy and Amber Vera, SUNY Oneonta health educator Rebecca Harrington and Jenna Weintraub, a health educator from Rochester.
Tutaj posed the first question, what is self-image and body image? Murphy said that it's how you view yourself and how you compare yourself to other people. She said, "I think a lot of people view themselves as less than other people." Vera said self-image is "us pointing out our own imperfections and harping on them."
Weintraub told the audience of a famous quote, "comparison is the feet of joy." She said this helped her when she would look through social media. She said, "We are all born with inherent trust from our body, "but then "you become disconnected, and you lose your trust with your body."
Tutaj then asked the panelists, "How can tags and trends on social media help or hinder one's body image?" Vera said that body positivity videos don't really help. Fitspo videos just bring more attention to your imperfections that you weren't paying as close attention to.
Weintraub said hashtags can be scary. Hashtags are just used to gain more exposure. She said to "be aware, keep your armor on and curate your social media." #HealthyAtEverySize is a good hashtag to follow.
Harrington said that hashtags play into the algorithm of social media. Once your identity is assigned a personality, it allows people to hack the algorithm. She mentions that we are a capitalist society, so we feel the need to control the wants of people.
Tutaj then asked, what do you think are the negative effects of social media? Murphy said the biggest negative impact of social media is automatically being able to compare yourself even though there are things behind the scenes that you don't know about, like Photoshop. Harrington mentioned how the clean health movement is nothing new. She said, "We have this ongoing obsession of making it happen fast."
Tutaj asked the panelists, can we make social media a more positive place? Weintraub talked again about curating your social media and putting "people like family in a different feed so you can genuinely be yourself." She mentioned positive social media movements like the no makeup and no bra movements. Weintraub went on to say that if you want don't to see it and it doesn't make you feel good, get rid of it or take a pause on social media for your own healing.
Murphy mentioned how you can mute people on Instagram. She went on, "A lot of people value their worth on a like." She sees it as a weird competition, and prefers Facebook where she feels safe to post whatever she wants because she has the support of her family on there. Weintraub commented on Murphy's statement and said, "Posting yourself in all your glory is the start" and that it "inspires other people to be courageous."
Harrington also offered a different perspective. She said, "those with smaller bodies have to come to the table…do the work and call it out," referring to the problems with body image in our society. She also encouraged people to join communities on Facebook to locate what they actually want to see.
Lastly, Tutaj asked how quarantine has affected things. Vera mentioned her Tik Tok consumption and said, "It's a good way to access the world without coming in contact with people." Many panelists shared their love for joyful movements whether that be taking walks outside, exercising to make you feel good and not for weight loss or just simply stretching while watching T.V. The panelists also encouraged self-affirmations and journaling as some helpful mindfulness activities.