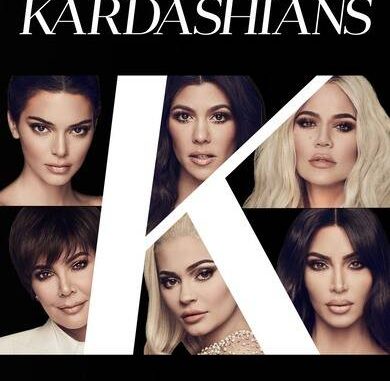 Isabelle Torres, Staff Writer |
On Sept. 8 the Kardashian-Jenner Family and E! News announced that they will be ending their show, "Keeping Up with the Kardashians", come 2021. The family released a statement on Instagram, saying, "It is with heavy hearts that we say goodbye to Keeping Up with the Kardashians. After what will be 14 years, 20 seasons, hundreds of episodes, and several spin-off shows, we've decided as a family to end this very special journey." The statement concluded with, "Thank you to the thousands of individuals and businesses that have been a part of this experience and most importantly, a very special thank you to Ryan Seacrest for believing in us, E! for being our partner, and our production team at Bunim/Murray who've spent countless hours filming our lives. Our last season will air early next year in 2021. We love you!"
Kim took to her account to share a personal message with fans, "Without Keeping Up with The Kardashians, I wouldn't be where I am today," she said. "I am so incredibly grateful to everyone who has watched and supported me and my family these past 14 incredible years. This show made us who we are, and I will be forever in debt to everyone who played a role in shaping our careers and changing our lives forever."
Kourtney and Khloe wrote on their social media accounts letting fans know how much they appreciate them but need some time to express how they are feeling.
Season 19 premiered on Sep. 17 at 8 P.M., just days after the family and E! News revealed the show would soon be coming to an end. The last season will be airing sometime in 2021, concluding the 20-season run.
The family stole the attention of reality TV lovers back on Oct. 14, 2007 when the pilot first aired. Since then there have been 12 spin-offs from the original show. Over the course of 14 years, the show broadcasted major moments in each of the family member's lives. Fans have watched all sisters, except Kendall Jenner, become parents. Fans witnessed  Caitlyn Jenner transition and supported her through the process. The show also caught all of the ups and downs the family has gone through in their romantic relationships.  Each family member has become very successful in their own careers, as many of them have started their own business ventures. Kim, Kourtney, Khloe, Kylie and Scott have all started their own companies ranging from clothing to makeup to lifestyle advice. Kendall Jenner has become a renounced supermodel sensation, making quite a global name for herself.
As fans have come to know and love the family, it is time to say goodbye.