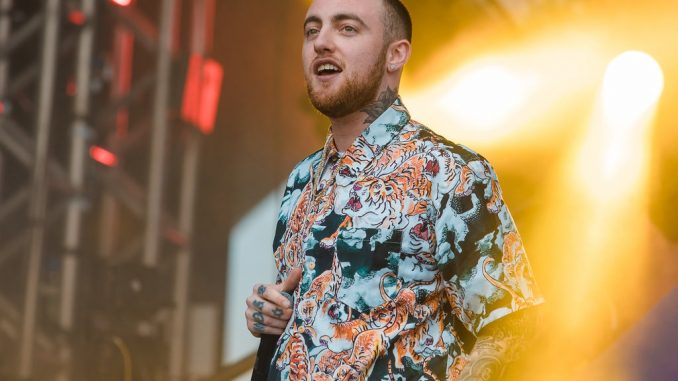 Isabelle Torres, Staff Writer |
This past week marked the second anniversary of iconic artist Mac Miller's death. The rapper passed away on Sep. 7, 2018 from an accidental overdose. Miller's assistant and long-time sobriety coach found him unconscious at approximately 11:30 a.m. When paramedics arrived, they pronounced Miller dead at the scene. Fentanyl, cocaine and alcohol were found in his system according to the autopsy report released by the Los Angeles County Coroner's Office on Nov. 5.
The late rapper was always very candid about his struggle with substance abuse and addiction. His addiction peaked while working on his 2012 mixtape "Macadelic" when he grew a co-dependency on "lean," a mixture of codeine and promethazine. Miller struggled with sobriety but continued to work on it even through his relapses. It had seemed as though Miller was making strides in his life and sobriety prior to his death. In the months leading up to his death, he had been dedicating most of his time to his work and living a healthier lifestyle.
The rapper was due to go on tour in the fall months for his album "Swimming." Miller also had big plans for his music video for his collaborative track "What's the Use" that was set to be recorded mid-September of 2018.
Friends shared that Miller was in high spirits in his last days, so his death came as a complete shock to those closest to him. However, others speculated that he was on a downfall due to his very public breakup with singer Ariana Grande. Four months prior to Miller's passing, he had been in a hit and run car accident. He reassured the public that the two were completely unrelated and that he was doing great.
Miller made a new name for himself in the rapper scene at just 14 years old under the name EZ Mac. Miller was said to be a "natural born creative spirit" by family at a young age. He gained national attention at 18 with his 2010 mixtape, "K.I.D.S. (Kickin' Incredibly Dope Sh*t)." Miller made it on the Billboard Top 200 through his album "Blue Slide Park" impressively as an independently distributed album. Miller used the name Larry Fisherman to produce his own music that was "new sounding."
Since his death many artists in the industry have shared their own joyful memories they keep of Miller. Chance the Rapper wrote on Twitter, "Beyond helping me launch my career he was one of the sweetest guys I ever knew." Elton John dedicated one of his popular song "Don't Let the Sun Go Down on Me" at the opening of his farewell concerted. One of the most touching tributes came from Miller's ex Ariana Grande. In a video taken before his death, Grande wrote "I adored you from the day I met you when I was nineteen and I always will. I can't believe you aren't here anymore." She went on to say " You were my dearest friend. For so long. Above anything else." She ended the caption with "I hope you are okay now." Grande went on to make her hit single "Thank you, Next" which referred to Miller in her lyrics, "Wish I could say thank you to Malcolm, cause he was an angel."
Malcolm James McCormick was a legendary artist in the music industry. He will always be remembered and looked upon dearly.