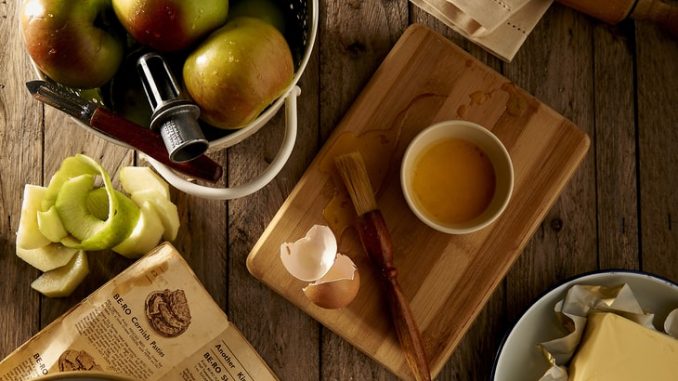 Isabelle Torres, Staff Writer
During the COVID-19 pandemic and the months of quarantine, many have become familiar with the term "stir-crazy" Despite this, there are still plenty of fun activities to do and hobbies to learn while in a pandemic. Keep in mind that COVID-19 has not disappeared, and we all need to stick together while staying apart to get through this very rough time. Always wear a mask when out in public, wash your hands regularly, and keep your groups small.
Cooking and baking can seem intimidating to some, but it just takes time and practice. Grab a fun cookbook or find an interesting food blog and try to recreate what catches your eye! Treat your taste buds with new dishes that you typically wouldn't try or spice up one of your favorite meals by adding something new to it. Baking is one of those hobbies you need to devote some time to. We all have to start somewhere so grab your mixing bowls and start baking!
If cooking is not your thing, try getting in touch with the artistic side you may have but never known about. If cooking is not your thing, a blank sketchbook or canvas has the potential to become a beautiful work of wall art for some new home décor. Writing can be very therapeutic for some. Try writing down whatever comes to mind, like a good memory, short stories, dreams, how your day is going, a dream or even quotes and lyrics you find to be inspirational. Music can also be a good stress reliever and an outlet to let go and have some fun. If you are already musically inclined, take this time to create and promote a new piece of work.
If you enjoy fresh air and exercise maybe a long walk or run could be a great way to get moving and take up an hour or so of your day. With many gyms remaining closed, there are some alternatives, such as hiking, swimming, jogging and even taking some virtual workout classes. Though many sports require a large group of people, there are still some that can be played while following social distance requirements; including tennis, yoga, surfing, skateboarding, golf, sailing, and 1v1 or smaller group basketball, volleyball, or soccer.
There are ways to socialize with small groups of friends or family while following social distancing guidelines. Go to the beach! It might be autumn, but sunsets are just as, if not more, beautiful in the fall as they are in the summer. Find a cute café or restaurant, grab a friend or two and take the time to try out that place you have always wanted to go to but could never seem to find the time to. With fall approaching, apple and pumpkin picking are just around the corner so grab that warm "PSL" and your cutest flannel for all the cute fall-inspired photoshoots. Pack a picnic and go on that nature walk you always talk about or set up a projector and make a fire and have a fun movie night with family or friends.
Keeping yourself busy during this pandemic may seem difficult but there are plenty of things to try out. This is a rough time for everyone, but you can find the positivity in every day and make the most of it. Most importantly, if you are having any trouble during this time and need assistance, do not hesitate to speak up and ask. You are not alone! You can contact SUNY Oneonta's resources for any assistance or call the emotional support hotline: 1-844-864-9314.