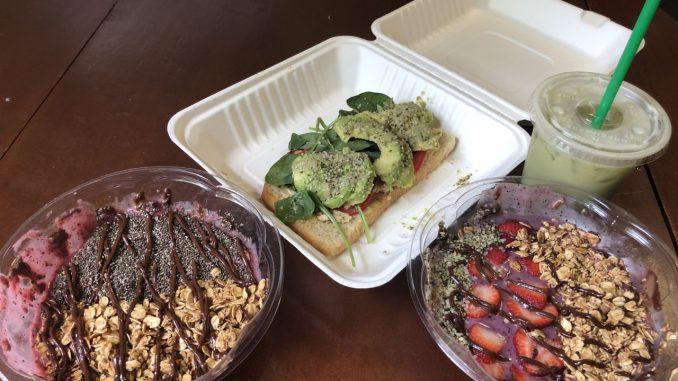 Daniella Fishman | Culture/Business Editor
Since the last Dine with Dani, a lot has changed. Schools closed, quarantine became the new norm and countless lives were tragically lost. But one glimmer of normalcy remains- food. Though restaurants have closed their indoor seating, their kitchens are still running! Comfort food can now be enjoyed from the comfort of your own home. Delivery has become the new dine-in. So, for the foreseeable future, welcome to Dine-In with Dani.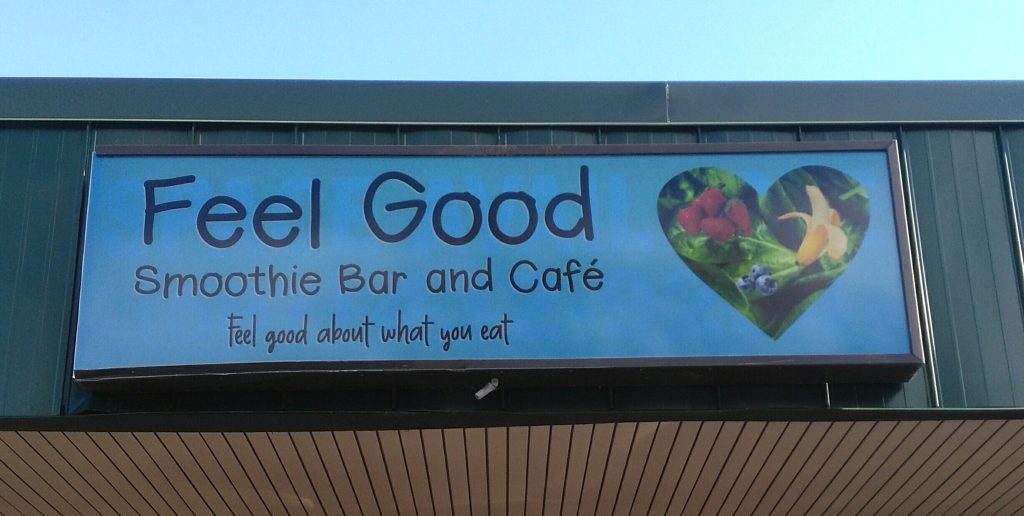 Lately, I've been trying to eat vegan/vegetarian as an attempt to eat healthier and "cleaner." After waking up from last night's vegan food coma consisting of dairy-free ice-cream, cookies and chips, I decided that I would order a healthy breakfast. However, I was worried that the only slightly healthy meal I MIGHT find would end up costing me a kidney. While browsing DoorDash I came across Feel Good Smoothie Bar and Cafe, my new vegan haven. Their menu is broad with smoothie bowls, sandwiches, wraps, soups, greens and fruits galore! After perusing the menu in complete awe, I decided that this will be my first time trying a smoothie bowl. My "Build Your Own" smoothie bowl consisted of blueberry, strawberry, banana and oat milk base with local-made granola, chocolate almond butter, strawberries and hemp seeds. I also ordered the avocado toast. To wash it all down, I got a 12oz matcha with oat milk. My partner ordered a similar smoothie bowl as well.
The smoothie bowl was absolutely delicious! The strawberries tasted very fresh; the smoothie's coldness froze them, giving the meal an extra cool crunch. Speaking of crunch, the local-made granola was the oat of my dreams. It was just the hearty flavor the bowl needed. The granola stayed crunchy and did not get soggy in the slightest. The hemp seeds were a great bump of nutrition but were relatively tasteless and the almond butter was given sparingly. Other than that, it was amazing. Definitely a great place to try my first smoothie bowl!
The avocado toast was the stuff of miracles. For the first time in years, I ate a tomato and enjoyed it! It was perfectly toasted, crunchy sourdough bread with hummus spread, paired with the juicy, freshness of the avocado and tomato, was a great blend of texture and flavor. The spinach was fresh and the basil, pesto and hemp seeds were beautifully incorporated additions to the meal. Even though I got this to-go, the presentation of the avocado toast and the smoothie bowl were just as mouth-watering as the actual taste.
I ate the smoothie bowl and avocado toast simultaneously, and oddly enough, the dishes complimented each other very well. The bowl was sweet and cold, while the toast can only best be described as "refreshing." Surprisingly, both kept me satisfied and full for hours, given how "light" the meal looks from a typical American portion size. Once the meal was finished, I happily sipped on the iced matcha with oat milk. As I slurped up the last drops, I began to wish I got the bigger size; this was probably the best matcha I've ever had. The oat milk gives it a wild creamy flavor, one that definitely helped alleviate any bit of sweet tooth I had left after the smoothie bowl.
After that small sampling of Feel Good's menu, I had the lovely opportunity to interview one of the owners, Dan Feely. Feel Good is run by him and his wife, Christi, and they've been in operation since November 2019. Though only in Oneonta for a short time, Feel Good has been widely accepted by the local community, with Feely commenting, "We opened intending to be an option for healthy, vegan/vegetarian and gluten-free food for the local community." According to Feely, many locals that support the business are often unaware of the health benefits of the food on the menu, to which Feely has no problem explaining the nutritional value. "I'm a chef, and my wife and I are vegan. We understand the struggle of easily accessible healthy food in Oneonta. There are a few places, but not too many. We are here for the people that are looking for good quality and delicious vegan options." Feel Good is probably the most vegan-friendly menu in Oneonta; while they specialize in smoothies/ smoothie bowls, they also serve pad thai, chili, falafel wraps, burgers and their fan-favorite Buddha Bowls, all vegan!
When asked about the current COVID-19 situation at SUNY Oneonta, Feely stated, "it really doesn't shock me. Everyone is pooled from different areas. I don't blame the students too much, not sure about how far SUNY went to prevent this, but kids will be kids, I guess." With the students leaving SUCO a week into the semester, Feely is worried about the business loss. "We had a great first couple of weeks, now the students are leaving, and the locals are not coming out as much anymore." The dwindling number of locals leaving their residences is high due to the influx of cases in the Oneonta area.
Feely has some parting words for the campus community, "We really miss you. We were looking forward to seeing our college kids again and to meet the freshmen. Hopefully, this will calm down enough for us to have the spring semester together. While you're away, remember to love, Feel Good is about love, love through our food and community."
Feel Good Smoothie Bar and Cafe will remain open for the semester, offering online order options through their website (https://feelgoodsmoothiebarandcafe.com/), and food delivery services DoorDash and UberEats. I had a delightful experience with their food and will undoubtedly order from them again. If you're ever stumped on what to eat for breakfast or for lunch, Feel Good Smoothie Bar and Cafe is your one-stop shop at a healthy meal plus dessert! You can find them at their website, on Instagram @feelgoodsmoothie and Facebook, Feel Good Smoothie Bar and Cafe.