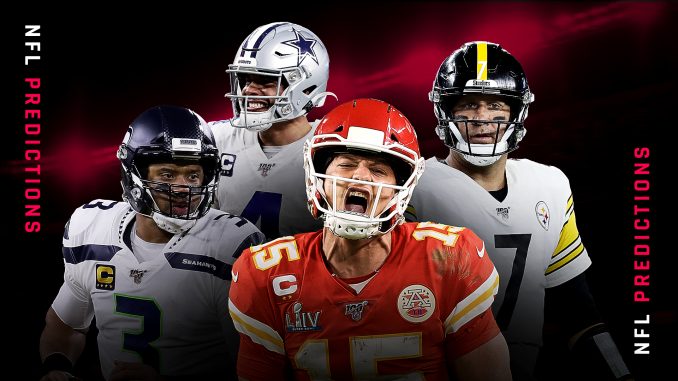 David D'Annibale, Sports Writer|
The NFL season is finally here as all 32 teams have finished finalizing their 53-man rosters and have begun preparing for the first game of the regular season. After an offseason filled with many big-name players moving to new teams, fans have a lot to look forward to. Unfortunately, fans will not be able to watch their teams from the live from the stands due to COVID-19, at least for the beginning of the season. At this point it is unknown whether fans will be able to buy tickets for the 2020 season. For the MLB and NBA, fans have been kept out of the stands since games resumed. The MLB had dealt with multiple players testing positive for COVID-19. So far, no NFL teams have reported massive outbreaks, but with official games starting on Sunday, we will learn if the NFL will be able to get through the 16-game season without any problems.
The NFL season will officially kickoff on Sept. 10 with the Texans playing the Chiefs at 8:20 P.M. The rest of the games will be played on Sunday and Monday night. Some of the top divisional matchups include the Saints vs the Buccaneers and Minnesota vs Green Bay. Many fans will be interested to see how Tom Brady will do playing in Tampa Bay. Tampa Bay has the potential to make a Super Bowl run with their new additions to the team. It will also be worth watching how the Patriots do with new QB Cam Newton replacing Brady.
Another team to watch is the Ravens. In the offseason, the Ravens made a few moves to help improve their team by adding Running Back JK Dobbins and trading for Defensive End Calais Cambell. The Ravens have a lot to prove to the league after being upset by the Titans in the postseason. The Chiefs are looking make back-to-back appearances Super Bowl, showing no signs of weakness in the offseason. While the AFC's powerhouse teams are poised to dominate their conference again, the NFC appears to be more in the air, with multiple teams such as the Cowboys, Vikings and Seahawks making large offseason moves and culture changes. Along with the teams in the hunt, the 49ers are also hungry to get another shot at the Superbowl.
While COVID-19 and the lack of a live audience may have put a damper on some fans spirits. Sports Fans can take solace in the fact for the time being, Football is back.