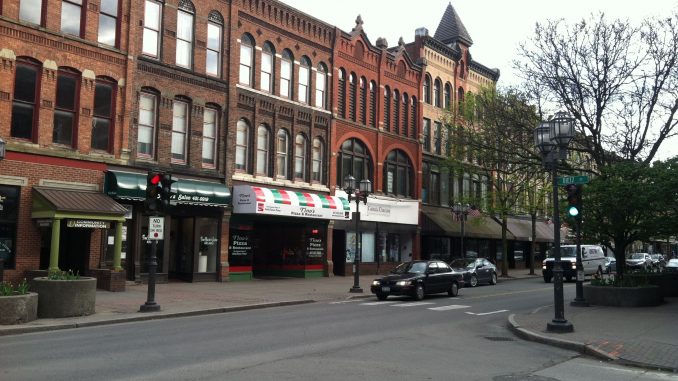 Daniella Fishman, Staff Writer |
It has been one month since students were advised on March 13 not to return to campus as a result of the COVID-19 pandemic. With a majority of both SUNY Oneonta and Hartwick College's student bodies now learning remotely, Oneonta's business infrastructure has greatly suffered. The State Times spoke to a few local restaurants for our issue six article. Since then, a lot has changed. An alarming 40 cases have been confirmed in Otsego county, one of which is on the SUNY Oneonta campus, and many businesses had to either temporarily or permanently shut their doors.
The State Times caught up with Rodney Thornsland, owner of Nick's Diner, for a follow-up interview. Thornsland and his wife have been working tirelessly making food for delivery to keep their business open. He now works more than a hundred-hour weeks just to stay afloat.
"We're doing everything we can," Thornsland said, "there's no use being scared. We're taking as many protective measures as we can, but all in all, we need to work." Oneonta and Cooperstown baseball fans have been some of Nick's Diner's most anticipated yearly clientele, but seeing as summer baseball has been canceled, Thornsland is foreseeing prolonged struggle until college students can come back to Oneonta.
Tino Garufi, the owner of one of Oneonta's most beloved pizzerias, Tino's Pizzeria, told the State Times, "We're holding our own with the locals, but it's a lot different without the college students around." While deliveries are still booming for the pizza joint, Garufi still finds himself working hands-on in the restaurant more so than before. His daily routine consists of only going to work and coming back home.
Even with the whole Oneonta community struggling, Garufi told the State Times of kind strangers that often call to order pizzas for the local hospital, some even calling from out of town! Garufi himself also orders pizza for the hard-working folks at the hospital. Tino's Pizzeria has also implemented a brand-new item to their menu, "The Brick." Garufi describes "The Brick" as a "Stromboli stuffed with whatever you want!" Their inspiration for the new item is a poetic one: "Building New York back, one Brick at a time."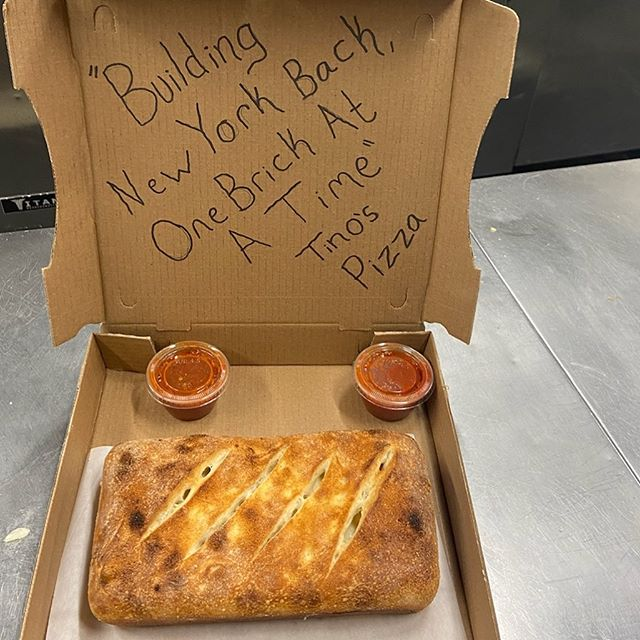 The State Times also had the pleasure of interviewing Cheryl Compton, a manager at Oneonta's Salvation Army Food Pantry. The Salvation Army Food Pantry is a service that provides families with bags full of nutritious meals. They obtain the food from the local food bank that buys bulk items of USDA meats, vegetables, fruits, grains, and all other nutritious food types. They have also been accepting the generous donations of private individuals.
Since the outbreak, the food pantry has been working hard to make sure that the community has enough food in the case of a shortage. Currently, Compton promises that there is "no lack of food; everything is operating for the community." Compton and the Food Pantry are anticipating a rise in their clientele since many in the community have lost their jobs and are still awaiting their unemployment checks. Fortunately, those that have been regularly donating to the pantry have still come to donate what they can, regardless of if they have lost their job or not. Compton is thankful for those who continue to do their part in helping maintain the safety and health of the Oneonta community.
With the current state of the economy and the unclear future of the pandemic, we want to remind our readers to try and do their part. Remember to shop small, donate what you can and, overall, try to help one another. It's times like these when people need to come together now more than ever, to protect and sustain our beloved Oneonta.