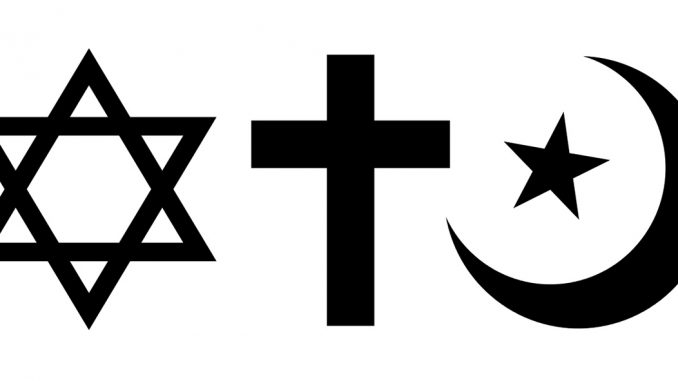 Zarina Sotero, Staff Writer |
This April, millions of people are coming together to celebrate religious holidays such as Passover, Easter and Ramadan. Usually, people would be celebrating their religious holidays with in-person gatherings. However, COVID-19 is forcing families and friends to find different ways to celebrate. With social distancing guidelines being enforced in most places, religious gatherings, rituals and celebrations are being modified to prevent the spread of the virus and keep everyone safe.
This year, Passover celebrations began on April 8. For many Jewish people, it was the first time they could not attend a Seder – a ritual service and ceremonial dinner for the first night, or first two nights, of Passover. Seder rituals usually include the gathering of large amounts of people, but this year, most individuals observing this religious holiday have resorted to hosting their services online.
According to the Pew Research Center's 2013 study of American Jewry, the Passover Seder is the most widely observed Jewish holiday ritual in the United States. In Texas, the 12 Chabad Centers of Houston created special "Seder-to-Go" kits for those celebrating Passover. The "Seder-to-Go" kits were created to ensure people had access to all the necessary items for the Passover meal. Each kit contained a decorative Seder Plate along with Matzo, a bottle of grape juice, a kiddush cup and a user-friendly Haggadah with English translation and instructions – all traditional items for the ritual.
This past Sunday, Christians celebrated Easter and experienced altered celebrations. Like those who celebrate Passover, Christians had to celebrate from their homes. Many people tuned in to virtual masses and held online celebrations. Pope Francis held the Easter Mass to an empty St. Peter's Basilica in Vatican City, Italy. St. Peter's Square was also devoid of worshipers due to the lockdown rules in Italy.
Last year, an estimated 70,000 worshipers gathered in St. Peter's Square on Easter Morning to hear Pope Francis deliver his "Urbi et Orbi" ("To the City and to the World") message after Easter Mass. This year, the pope's Easter Mass was live streamed for worshipers to view at home.
Across the U.S., many worshipers attended drive-in services on Easter where they either remained in their cars and tuned into a radio station or stood outside of their cars in the parking lot. However, some churches and worshipers ignored coronavirus restrictions and proceeded with in-person services and large gatherings. In Pensacola, FL, police officers were forced to break up an Easter celebration attended by more than 100 people.
Muslims will begin celebrating Ramadan on April 23. The holy month of fasting will be drastically different this year for those celebrating. Usually, Muslims break the fast at sunset with their families and go to mosques to pray and spend time with relatives. Due to social distancing rules, however, this will not be possible. Egypt, whose citizens are mostly Muslim, is banning all public religious gatherings, social activities and iftars, which are fast-breaking meals. The ban will also apply to Iʿtikāf, the practice in which Muslims spend the last 10 days of Ramadan in mosques to pray and meditate.
This season of holy celebrations has unfortunately been drastically altered. Most people have abided by the social distancing regulations enforced by state and local governments. However, spirits remain high despite many people having to modify their celebration plans.