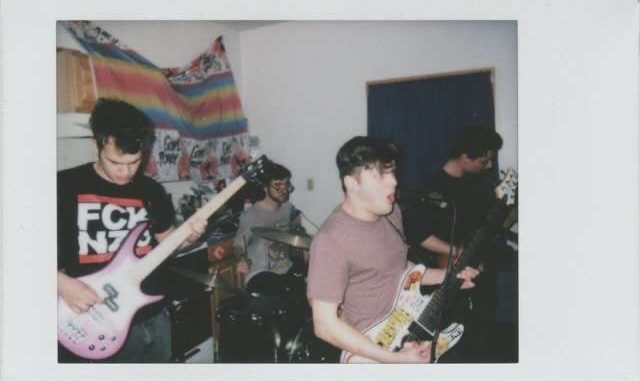 Daniella Fishman, Staff Writer |
Local band RIGID recently released their album "Where They Were Found" on Feb. 22, 2020, and was met with immense love from the Oneonta music scene. Made up of vocalist/guitarist Alex Lupo, drummer Aaron Takiff, bass guitarist Sean Devaney and rhythm guitarist Danny Tropeano, the band headlined a show at a local music house on the day of their album release to kick off an era of new punk music in Oneonta.

As the band performed, the crowd became infected with the high-energy enthusiasm permeating through the band's sound. Mosh pits opened up, crowd surfing ensued and all-around good times were had by all that enjoyed the set. In an interview with the State Times, the band described their sound as mostly rock however their new album teeters toward a pop-punk sound. Tropeano explained, "Our music is very rigid. " While they have no problem experimenting with different music styles, they still maintain a level of "nostalgia," as Takiff described it.

RIGID initially formed in October 2018, but this is their first official album release. All the band members come from different musical backgrounds and experiences, and they all add a bit of their own personality to each of their songs. RIGID credits bands like Queens of the Stone Age, The Strokes and Dance Gavin Dance as inspirations for their newest album. They plan on uploading a recorded acoustic set of their album performed while on-air with WONY's "Downtime Duo." Along with the release of the acoustic set, RIGID is talking about releasing a single they are working on as well as opening up the possibility for a B-side project of songs that didn't make the album. 

"Where They Were Found" is available on most streaming platforms. Further content can be found on their Instagram page @Rigidbandny.