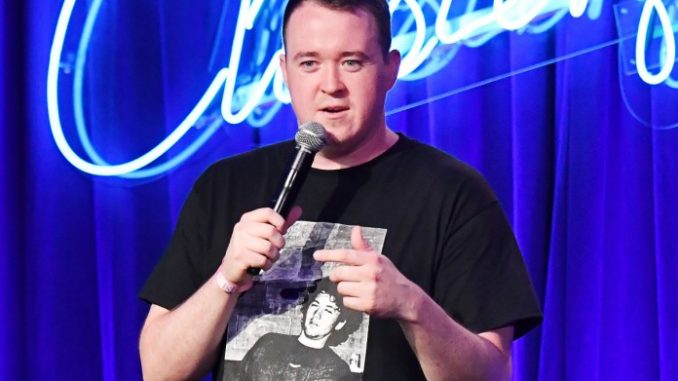 Jessica Kennedy, Staff Writer
Just four days after being hired at late night comedy show "Saturday Night Live," comedian Shane Gillis was fired. SNL's vetting team was previously unaware of a number of the comedian's podcast segments that displayed sexist, racist, and homophobic remarks, previously hiring Gillis "on the strength of his talent as a comedian."
All videos of Gillis' podcast, "Matt and Shane's Secret Podcast," which he created with his friend, Matt McCuster, were deleted from the podcast's YouTube channel. Only a few remain on the podcast's website and other streaming sites. On a few of their podcast episodes and one podcast named "Real A**," Shane Gillis and other comedians tell racist, sexist, and homophobic jokes. In one episode, Gillis and McCuster went on a racist tangent about Chinatown and monosodium glutamate (MSG) in American Chinese food, imitated Chinese accents, and used racist slurs towards Asians. The bit went on for a few minutes, and the pair kept laughing and building off each other's jokes in spite of hardworking Chinese Americans. Amongst the announcement of Gillis' hiring by and firing from SNL, people have also brought up other podcast remarks such as ones saying that women are at the bottom of the comedy pyramid—just beneath gay men—and other homophobic remarks such as the comedian referring to things as "so gay."
Gillis responded to his separation from the SNL cast in a tweet, saying, "I'm a comedian who pushes boundaries. I sometimes miss. If you go through my 10 years of comedy, most of it bad, you're going to find a lot of bad misses. I'm happy to apologize to anyone who's actually offended by anything I've said. My intention is never to hurt anyone but I am trying to be the best comedian I can be and sometimes that requires risks." Many people responded to this by saying that offering to apologize for racist remarks is not actually apologizing. Others argue that the recurring racist and homophobic remarks are not comedic risks but a reflection of Gillis' character and proof of why the SNL producers were right to fire him. However, some other comedians, fans, and voyeurs of the issue stood by Gillis and tried to reassure the comedian by saying people get offended too easily and don't understand what it is like to try a joke in front of a large audience and have it backfire, so they are too quick to judge.
On his Twitter, Gillis stood by his decision to perform the jokes and went on to say that he respected SNL's decision to fire him. He claims that he is a "comedian who was funny enough to get on SNL. That can't be taken away." On his podcast's Twitter page, the admin is more vocal on the issue and has retweeted many posts from fans who are outraged by Gillis' "mistreatment."
Many people began questioning SNL's hiring process since in the same season where a comedian was quickly fired for racist remarks, they also hired their first ever Asian American comedian. SNL has often been ridiculed for their lack of diversity in their hiring process, making their announcement of Bowen Yang as an addition to the show one that will hopefully be a step in a more inclusive direction for the show.