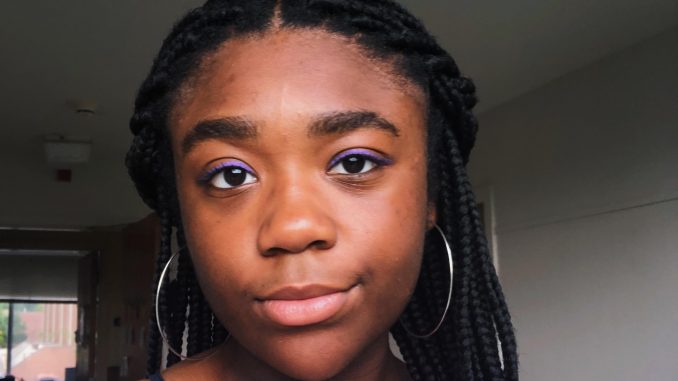 Chiamara Uruakpa is a sophomore here at Oneonta, and majors in Environmental Sustainability. She joined WONY at the end of the Spring 2019 semester and is so excited to be starting her first full semester at WONY! Chiamara is a member of the training department and is also a DJ at the station. She joined WONY because she was always interested in being on the radio in high school, but wasn't able to because she played volleyball throughout the school year. When she got to college, she decided to seize the opportunity and she states that she is so glad that she did. Chiamara describes that she felt (and still feels) so welcomed by everyone in the club.
"Chiapet!" airs on Tuesdays from 12pm to 2pm this semester. Chiamara explained the origin and meaning behind her show as the following: "I call my show "chiapet!" because: One, my name. Yes, I've heard "chi-chi-chi-chia!" before, and yes it's fine if you call me that. Two, this show is growing along with me as I go through college and develop in different ways and in different areas in my life. Three, I feel like chiapet alone is mundane, so to add some spice in my life I added an exclamation point! Yes! Every week, I aim to have a theme and I base the music that I play around that theme (I am a person that thoroughly enjoys being prepared for everything). That being said, I also enjoy taking song requests because that means people are listening! I also chat a little bit about my week to week life and any major event that have happened since the last time I was on air a week prior. I play a wide variety of music, so tune in if you're free!".
Listen to "chiapet!" every Tuesday from 12 to 2 p.m. on wonyfm.com or WONY 90.9FM (available on the TuneIn app).
Interested in joining WONY? Contact our Training Director at [email protected] to get started!
Make sure you tune in and Keep It Locked!