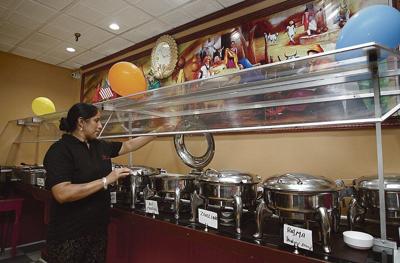 Jessica Kennedy
"Noor" is among one of the new businesses that opened on Main Street in downtown Oneonta over the summer. This restaurant serves delicious, traditional Indian cuisine and has a pleasant environment to dine in. I was immediately greeted with warm smiles from the waitstaff. After being seated right away, my partner and I were given menus, water, and a basket of crispy dough with two delicious sauces. Our waiter was always close by in case we needed something and took our order as soon as we were ready.

I ordered the chicken tikka masala, my partner ordered the chicken korma, and we shared an order of plain naan bread. Each dish was $13.99, with the order of naan being $1.99. Our dishes came out within 20 minutes, piping hot and mouth-watering. Both orders were delicious and incredibly filling. After we finished, we didn't have to wait long to receive our check. The waiter did not make us feel rushed and was quick to run the credit card for payment.

Overall it was a pleasant experience and a good dinner. I plan on returning to try more of the enticing items on their menu.