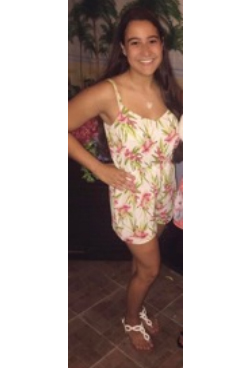 Talia Bautista, Contributing Writer |
Liz Caccavale is currently a junior at SUNY Oneonta. She recently became a member of WONY this year in the fall semester. Caccavale started off only being a member of the Events Department in which she would discuss and plan events that WONY would put on. She noted that when she first joined she was nervous to become a DJ, even though everyone was telling her how much fun it was! Caccavale says that she was afraid of talking on air and felt like she wouldn't be good at it. In the beginning of this semester, she decided that she wanted to learn more about radio and get more involved with WONY in general. She began training to become a DJ and says that the more she sat in on members' shows, the more comfortable she became with talking on air and really getting a feel for it all.
Caccavale now co-hosts a show with her good friend and current Events Director of the station, Natalie Constanza, on Wednesdays from 6 p.m. to 8 p.m. The name of their show is "The First Adventure", which Caccavale feels really fits the both of them. "Having a show together, and experiencing more together within this club and this school overall, is truly an adventure", she says. On "The First Adventure" almost all genres of music are played; both hosts are open to anything musically. Finally, Caccavale explained that she really found a love for WONY and enjoys being surrounded by people that love it as well. She noted, "I honestly wish I did it sooner, but am so happy that I am in it now!"
Listen to "The First Adventure" on WONY 90.9FM or on wonyfm.com every Wednesday from 6 p.m. to 8 p.m.
Interested in joining WONY? Email our Training Director at [email protected]