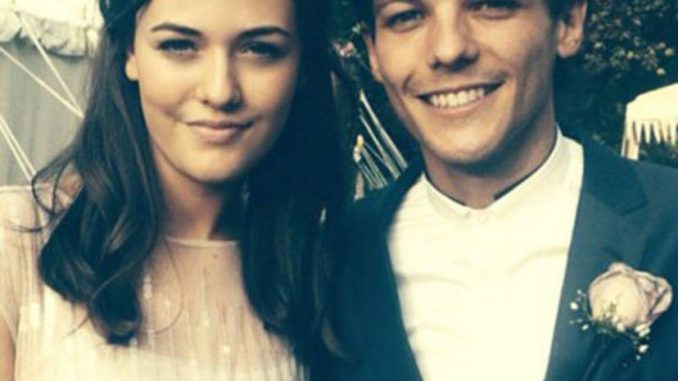 Katie Hebert, Staff Writer |
Two years after the death of his mother, Louis Tomlinson's sister, Félicité, has died at the age of 18.
Tomlinson is one of the members of the British boyband, One Direction. The band started on the show "The X-Factor" and had major success worldwide after leaving the show. One Direction took an indefinite hiatus in 2016, with all five members off in separate solo careers.
In December 2016, Tomlinson's mother, Johannah, died from Leukemia. Félicité, also known as Fizzy, is assumed to have died from cardiac arrest and was pronounced dead at the scene when the London Ambulance Service arrived at her apartment.
Tomlinson has not talked about Fizzy's death on social media yet but was last spotted taking his twin sisters, Phoebe and Daisy, out for their sixteenth birthday. Daisy posted photos of the family during the day, writing in one post, "I always knew today was going to be difficult but my fam have made it so much fun. Birthday go-karting… I did come last place though." Their other sister, Lottie, 18, also shared the day on social media and acknowledged the difficulty of Fizzy passing, writing, "One last happy birthday to my girls. I can't tell you how proud I am of you both. I know today was hard but you are so strong. I'm the proudest sister in the world, love you more than you'll ever know."
Fizzy's father, Mark, also came out with a statement after her death: "Totally and utterly heartbroken my beautiful sweet baby darling girl," he wrote in the caption. "I will miss you so incredibly much. You will live forever in my heart and I cannot wait to see you again my angel xxxxxxx."
Tomlinson recently released a song after his mother's death called "Two of Us," in which he says, "This morning I woke up still dreaming / With memories playing through my head / You'll never know how much I miss you / The day that they took you, I wish it was me instead," following it later with the chorus: "So I will keep you day and night, here until the day I die / I'll be living one life for the two of us / I will be the best of me, always keep you next to me / I'll be living one life for the two of us." After the news of his sister's death, fans altered the lyrics to pay tribute to the Tomlinson family, writing "I'll be living one life for the three of us."
The day after Félicité's death, Tomlinson was set to perform at Comic Relief in honor of the charity event "Red Nose Day," in which he would have performed the ode to his late mother, "Two of Us." Having to pull out of the event, Comic Relief's host, Lenny Henry, provided the Tomlinson family with a tribute at the event, saying "Tonight we were due to be joined by a special member of the Comic Relief family. Louis Tomlinson wanted to be on this stage to help us, but the sudden and tragic loss of his sister Félicité obviously means that he can't be here. The love and best wishes of all of us at Comic Relief go out to Louis and his family at this terrible time."
Fizzy was a social media influencer with over 1 million Instagram followers with ambitions of becoming a fashion designer. Félicité's accomplishments will not be forgotten.