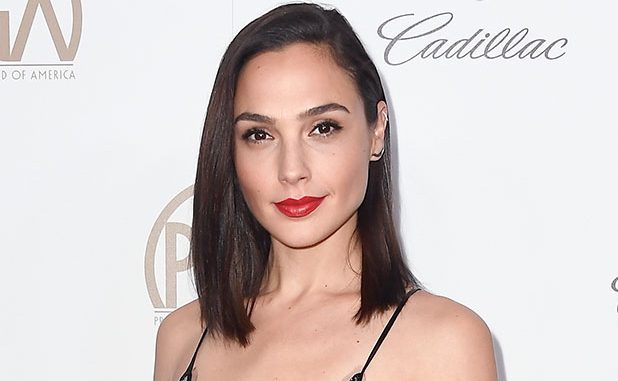 Tara O'Leary, Staff Writer |
Actress Gal Gadot got involved in a political debate on social media recently, showing support for actress and model, Rotem Sela, who had gone back and forth with the Israel Prime Minister, Benjamin Netanyahu.
The conversation between the two sides was originally sparked when Miri Regev, a minister within Netanyahu's Likud party, gave an interview containing anti-Arab comments. The minister said that if Netanyahu lost the election, then his opponent, Benny Gantz, would have to rely on the Arab population to form a government. "What's the problem with the Arabs? Good heavens, there are also Arab citizens in this country," Sela fired back on Instagram. "When the hell will somebody in the government tell the public that Israel is a state of all its citizens and that all people are born equal? And also, that the Arabs are human beings."
Netanyahu then took to Facebook to fire back at the Israeli actress. "Dear Rotem Sela, I read what you wrote. First of all, an important correction: Israel is not a state for all its citizens. According to a basic law we passed, Israel is the nation-state of the Jewish people – and the Jewish people only," he replied. The prime minister is referring to the controversial "nation-state law" that Israel passed last year. This law states that only Jewish people have the right to self-determination in their country. It also establishes Hebrew as the official language of Israel and downgrades Arabic. The law prioritized Jewish communities but left many others out. "We just want to sharpen the central question of these elections," Netanyahu continued. "Should Israel be led by a strong right-wing government headed by myself or by a left-wing government of Yair Lapid and Gantz with the support of the Arab parties? There is no other way for Lapid and Gantz to establish a government and such a government will undermine the security of the state and the citizens."
It was this response from the prime minister that led Gadot to get involved. The 33-year-old star took to Instagram to show support for a fellow Israeli actress in front of her 28.3 million followers.
"Loving your neighbor as yourself is not a matter of right-left, Jewish-Arab, secular or religious, it is a matter of dialogue, of dialogue for peace, equality, and tolerance for each other," she wrote in Hebrew on her Instagram story. "The responsibility for such hope is on us to create a brighter future for our children. Rotem, my sister, you're an inspiration for us all." The "Wonder Woman" actress isn't known as someone who publically gets involved in politics, but it seems as though she couldn't hold back this time.
Israeli President Reuven Rivlin also chimed in on the debate using social media. He took to Twitter to acknowledge the "unacceptable remarks" about the Arab citizens of Israel, who account for nearly 20 percent of the country's population. "The state of Israel has complete equality of rights for all its citizens," he tweeted. "There are no first-class citizens, and there are no second-class voters. We are all equal in the voting booth."