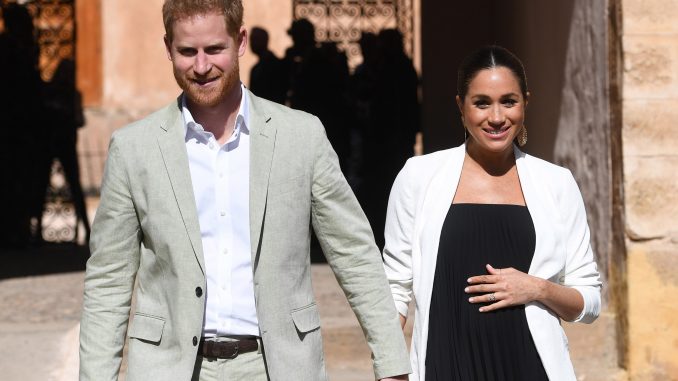 Tara O'Leary, Staff Writer |
While awaiting the birth of their first child, Prince Harry and Meghan Markle are reportedly breaking royal traditions. The Duke and Duchess of Sussex are planning to send their child to a school that includes an American curriculum.
ACS Egham International School, formerly known as the American Community School is located in Egham, Surrey. Just 25 miles from London, the schools campus takes up 20 acres of English countryside. "Our character is built on integrity, open-mindedness, and empathy," cites the ACS website. "We welcome people of all cultures from around the world to create a powerful, shared experience that shapes the way we teach and learn, and actively defines our international character." The co-ed school offers an American curriculum for students age four to 18. Instead of teaching traditional UK standard A-levels, ACS offers international baccalaureate programs. They also give students age 16 to 18 the chance to study for a United States high school diploma.
Both Prince Harry and his brother, William, attended Eton College for boys, which is one of the original nine public schools in the UK. "The nursery of England's gentlemen" is defined by tradition and has educated 19 prime ministers and 15 royals over the years. However, both Harry and William have set tradition aside, deciding to send their children for a more modern education elsewhere. William and Kate Middleton have sent their oldest son, Prince George, to Thomas' London Day School, where the five year old receives a UK styled education, but in a co-ed environment.
There had been some speculation that the Duke and Duchess would opt for an American school. With Meghan being born and raised in Los Angeles, a source told E! News that she is "keen for her child to be fully aware of his or her American heritage." The source also stated that Harry and Meghan were looking for a "more diverse education for their child."
According to The Sunday Times, the fashion designer credited with introducing the couple, Misha Nonoo, attended ACS Egham's sister school in Cobham, Surrey. Not that it makes a huge difference for the royal family, but they also save quite a bit of money by choosing the American school. ACS costs between 13,000 and 32,000 dollars annually, whereas Harry's former school, Eton, would cost about 50,000 dollars per year. ACS is located right near Frogmore Cottage, the Duchess and Duke's soon to be home
The future parents were married in May of last year in St. George's Chapel at Windsor Castle. Meghan's pregnancy was announced by the palace in October. Other royals, including her sister-in-law, Kate, have given birth at St. Mary's Hospital in London. However, Meghan and Harry may be breaking from that tradition as well. The two are reportedly planning on using Frimley Park Hospital, located in Surrey. It is a publically run hospital that will be less luxurious than St. Mary's, but it is closer to their home. Frimley Park also offers natural birthing options, which Harry and Meghan have apparently shown interest in. It has even been speculated that the two may decide on a home birth. If that is the case, Meghan would be the first royal to have a home birth since Queen Elizabeth had her children in Buckingham Palace.
The Duke and Duchess of Sussex are supposedly expecting their first born in April.