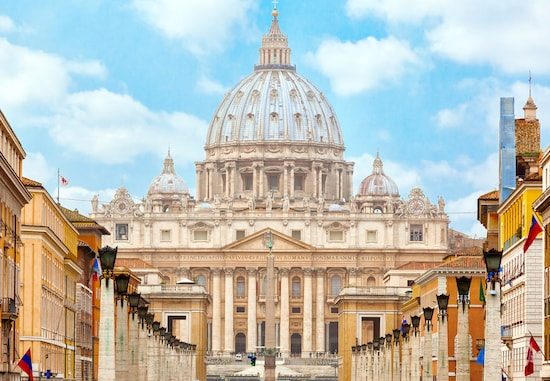 Tara O'Leary, Staff Writer |
Trigger Warning: This Article Contains Sensitive Materials, Sexually Violent and Abusive in Nature
The Catholic Church has faced scandal in the past as reports of priests targeting children for sexual abuse have run rampant. More recently, it has come to the public's attention that minors are not the only victims; nuns have been targeted over the years as well.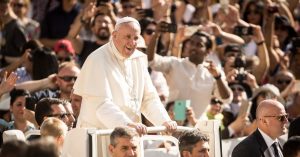 Pope Francis publicly acknowledged this for the first time within the past month. He admitted to the issue during a news conference while returning to Rome from the United Arab Emirates. "It is true," said Francis. "It's not that everyone does this, but there have been priests and bishops who have." His response came just two weeks before hosting a gathering of bishops, intended to build a global response to the issues of priests targeting children. It also comes before Francis is expected to decide the fate of ex-cardinal Theodore McCarrick, who was accused of abuse. "I think it is still going on because something does not stop just because you have become aware of it," the Pope stated. "Should we do something more? Yes. Is there the will? Yes. But it's a path that we have already begun."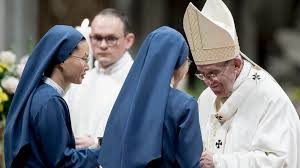 The Associated Press has reported on cases of abused nuns in India, as well as several countries in Africa, Europe, and South America. While the issue has only come to light as of late, there are many cases that are nowhere near new. In the 1990s, while the child sex abuse scandal was emerging in the United States, leaders of women's religious orders were also trying to bring attention to the cases regarding nuns. In Africa, it was reported that priests turned to nuns for sex in the face of the AIDS epidemic, simply because the nuns were considered to be safe from the disease. At that time, Sister Maura O'Donohue wrote about a case in Malawi where nearly 30 sisters were impregnated by priests. When these women took their stories to the archbishop, they were replaced. A case in Chile also reported that nuns were removed when they reported abuse. Just last month, Reverend Hermann Geissler, chief of staff in the Vatican's doctrinal office, resigned from his position after he was accused of making sexual advances on a former nun during confession. He has since denied the allegation. At a recent conference, Sister Rose Pacatte spoke about the abuse that many nuns face, advising victims not to make their first step reporting to a bishop or a priest; "They may be the abusers or may protect them," she warned.
The women's magazine "Women Church World" of the Vatican newspaper, L'Osservatore Romano, recently published an article concerning the scandal. It touched upon nuns being impregnated by priests. "If the church continues to close its eyes to the scandal — made even worse by the fact that abuse of women brings about procreation and is therefore at the origin of forced abortions and children who aren't recognized by priests — the condition of oppression of women in the church will never change," wrote Lucetta Scaraffia.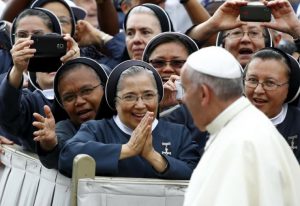 Nuns are put in a tough position because they serve the church in a secondary standing to men. When the priests and bishops are put in control of everything, including their vocations, studies, and salaries, an imbalance of power is evident.
"Pray that this goes forward," said Pope Francis, in regards to the Vatican's efforts to fight abuse in the Catholic Church. "I want this to go forward."