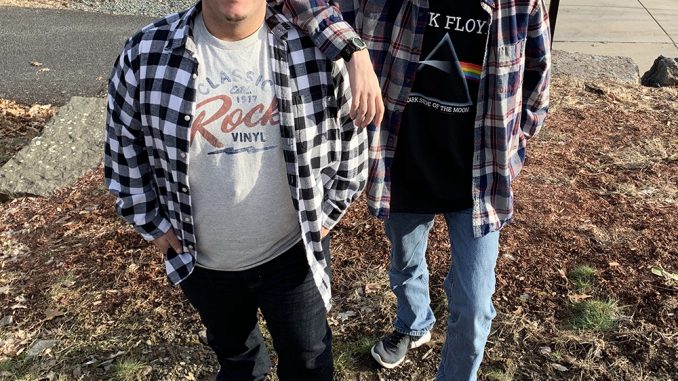 Talia Bautista, Contributing Writer |
The "R&R Rock Block" is a rock 'n' roll centered music program hosted by Ryan Mastrelli and Riley Brown on Fridays from 10 p.m.to 12 a.m. Mastrelli is a freshman Music Industry major and was drawn to WONY because he wanted to spread his knowledge and love for rock music with others in the college community. Brown is also a freshman, but majors in Adolescent Education. In the past, a lot of teachers and staff had told Brown he had a great "radio voice," so he was drawn to WONY even before coming to SUNY Oneonta. Both Mastrelli and Brown enjoy being in WONY because they like curating the music for their show and meeting new people. During their show each week, Mastrelli and Brown bring on a cast of guests to add their take on the music they play—both old and new rock 'n' roll. They choose one artist per show to feature on their segment they call "The Artist Block." Some artists they have highlighted in the past include Rush, Led Zeppelin, Greta Van Fleet, Metallica, and they have even held a live interview with an up-and-coming progressive rock band known as YYNOT. The two have just recently aired their tenth show and look forward to having many more in the future. The "R&R Rock Block" airs every Friday from 10 p.m. to 12 a.m., so tune in!
Interested in joining WONY and becoming a DJ? Contact our Training Director at [email protected]
Keep It Locked!