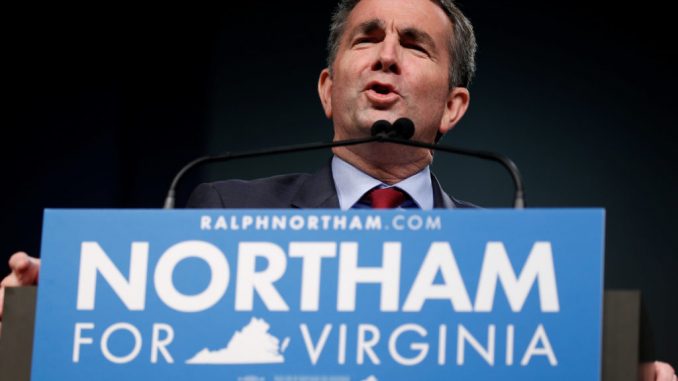 Maggie McCann, Contributing Writer |
Three major scandals are now circulating the Virginia State Capitol. Starting with accusations against Democratic Gov. Ralph Northam on Feb. 4, Virginian legislature has faced one bad story after another.
Northam has been accused of wearing blackface and posing with another individual in a KKK costume in his 1984 collegiate yearbook. The governor initially confirmed that it was, in fact, himself in the photo and apologized. What followed was a swift call to resign and a second conference held where Northam backpedaled saying it wasn't him in the photo. In the statement he said, "I am asking for the opportunity to earn your forgiveness, I am far from perfect and I can always strive to do more." Following the conference came added pressure from both parties for Northam to step down.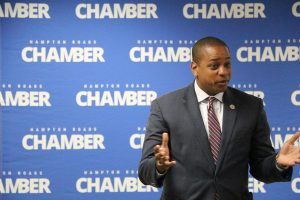 After the allegations against Northam came claims of sexual misconduct against Lt. Gov. Justin Fairfax. The accusations came the same day as Northam's. Vanessa Tyson, the survivor of Fairfax's alleged assault claims, came out with the information after hearing Fairfax may secede Northam if he were to resign. Tyson followed up her claims with a highly detailed statement on what exactly the lieutenant governor had done. Fairfax denies all allegations and claims the scandal was a "smear" and "character assassination."
Third on the list is Virginia Attorney General Mark Herring, who admitted on his own accord to wearing blackface in college as well. In a statement, the attorney general wrote, "That I have contributed to the pain Virginians have felt this week is the greatest shame I have ever felt… In the days ahead, honest conversations and discussions will make it clear whether I can or should continue to serve as attorney general." It is unclear whether Herring or any of the men will resign.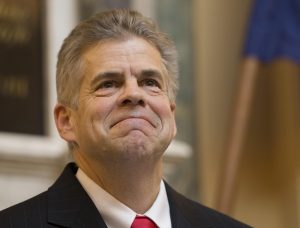 As the three men face immense pressure to step down, the issue arises of who will secede them. Kirk Cox is now the next person in line to become governor—after his name was picked randomly from a list of possible Virginia politicians. Cox is a Republican House Speaker in the state of Virginia. In a statement regarding the resignation of the lieutenant governor, Cox said "There are multiple, serious credible allegations of sexual assault against Lt. Gov. Justin Fairfax. I deeply respect the principle of due process and believe that the gravity of this situation demands prudence and deliberation, but the lieutenant governor has clearly lost the trust and confidence of the people of Virginia." If Cox were to step in as governor, he would be the first Republican governor of Virginia in five years.
In the days following the three scandals, the Virginia capitol struggles to keep working. It is currently one of the busiest times in the legislative year, and with top officials unsure of their position, it is a difficult task for legislation to continue. None of the three men have stepped down so far, and Northam is currently in talks with many administrative officials of color to discuss what's next. All three men are being pressured to resign and are expected to make decisions soon.