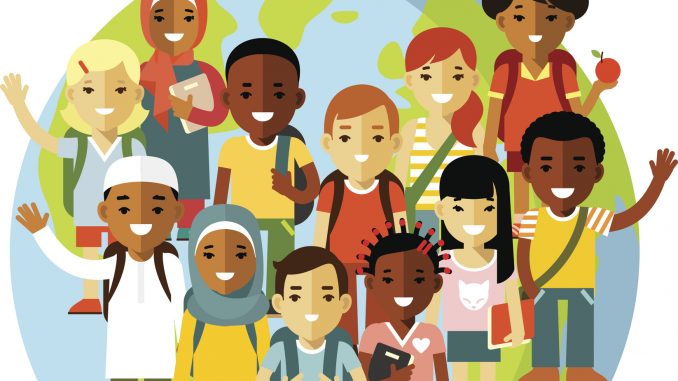 Anthony Dotsikas, Contributing Writer |
This past Wednesday, Feb. 6, Professor Angela LaRosa, who is the International Student Advisor, held what is known as an American Student Panel here at SUNY Oneonta, where international students from all over the globe had the chance to interact with American students and ask questions about their lives here in America.
The class that offered this panel is GEOG 120: American Discovery. This class is an acclimation course for international students in their first semester at Oneonta where they can learn about American culture during their time studying abroad. Through this class, students from countries including Japan, Taiwan, South Korea, Germany, and the Netherlands are able to gather together and interact with one another in a safe and diverse environment. This American Student Panel gives international students the opportunity to interact with other students studying abroad and with students who attend college in their home country and are adjusting to life here in America.
The goal of this American Student Panel was to provide international students a safe place where they can learn about American culture as well as American life from different students that are the same age as them. The panel lasted for an hour and consisted of all sorts of questions ranging from simple mannerisms and gestures to how the selected American students viewed heavy topics that these international students learned about in their home country. This opportunity allowed for international students to reflect on American culture and learn some of the ways that American students act and view the world.
During the panel, the American students also had the opportunity to ask questions to the international students about their home country and see their view on certain topics. The panel being run as an open discussion was an excellent way to get students to talk and learn more about one another's respective countries, as students were able to compare the different actions, speech patterns, and views throughout the entirety of the panel.
Professor LaRosa guides these international students very closely and gives them opportunities others may not normally have. In addition to the class and the panel, there are sponsored trips that students are allowed to go on so that they may see places beyond just Oneonta such as other nearby places in New York. SUNY Oneonta has a lot of great programs for international students, and the peer mentors that work alongside them are very helpful and caring, interacting with the students inside and outside of classes.
Traveling across the world and studying abroad certainly requires a lot of courage, so it is programs like these that are essential in helping  to make international students feel more comfortable and safe outside of their home country. Though it lasted only an hour, the panel was very important and is something that hopefully can be done more often in the future. Professor LaRosa continues to do great things for her students, and hopefully with continued support, more programs like this can be offered to all students, so that everyone may come together and interact with one another to learn about and appreciate each other's homes and cultures.