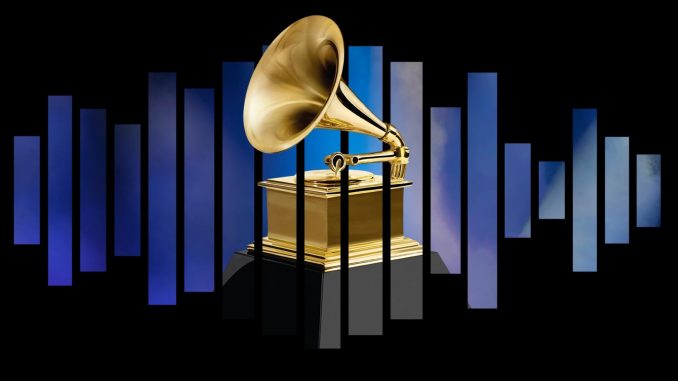 Tara O'Leary, Staff Writer |
Music celebrated its biggest night on Sunday with the sixty-first Annual Grammy Awards. After a controversial show last year with little diversity and comments from the Recording Academy president Neil Portnow telling women to "step up" the prestigious award show looked to make things right this time around.
The night kicked off with first time nominee Camila Cabello performing her hit song "Havana" alongside Young Thug, Ricky Martin, and J. Balvin for a medley celebrating Latin pop music. The elaborate stage set up was modeled after the Cuban town where Cabello's grandmother grew up; she was joined by trumpeter Arturo Sandoval and a flood of dancers. The performance also snuck in a political statement as J. Balvin initially kept his face hidden behind a newspaper that read "build bridges not walls."
Following the performance, host Alicia Keys took the stage with a group of women including Lady Gaga and Michelle Obama for the show's opening monologue. "Music helps us share ourselves…It allows us to hear one another, to invite each other in. Music shows us that all of it matters. Every story within every voice, every note within every song," said the former first lady, before pausing to ask, "Is that right ladies?" The Staples Center erupted with cheers in reply and the show was officially underway.
As always the biggest night in music was packed with performances. Some were once in a lifetime collaborations that included Shawn Mendes with Miley Cyrus, Post Malone with the Red Hot Chili Peppers, and Dua Lipa with St. Vincent. Throughout the night various artists got together for tributes honoring Dolly Parton, Motown's best, and Aretha Franklin. Aside from the special Grammy collaborations, Album of the Year nominees Kacey Musgraves, Janelle Monae, Cardi B, Brandi Carlile, and H.E.R. wowed audiences with solo performances.
Sunday's show brought along many firsts for both artists and categories. Although it was awarded off screen, Alicia Keys made sure to give a shout out to Emily Lazar for being the first woman mastering engineer to win in the Best Engineered Album, Non-Classical category. Brandi Carlile, who was the most nominated female artist of the night, with appearances in six categories, became the first LGBTQ person to win Best Americana Album. The debut album from Cardi B took home the award for Best Rap Album, making her the first solo woman to win this category. However, some viewers wanted to see Mac Miller awarded instead. For the first time in Grammy history both Song and Record of the Year went to a rap single, as Childish Gambino received the two prestigious awards for his song "This is America."
Other winners included Ariana Grande's "Sweetener" for Best Pop vocal Album, earning the singer her first Grammy award. 23-year-old Dua Lipa also took home her first Grammy on Sunday, including one for Best New Artist. When accepting the award, the rising star made a point to praise her fellow women and said, "I guess this year we really stepped up," taking a direct shot at Portnow for his past comments. Drake gave an uplifting speech to all other artists after being awarded Best Rap Song. "We play in an opinion-based sport, not a factual based sport," the rapper said. "If there's people who have regular jobs who are coming out in the rain and snow, spending money to buy tickets to your shows, you don't need this right here. You already won."
The Grammys really pushed for viewers to take notice of the fact that they made the show more diverse this year. In Neil Portnow's annual speech he thanked all the performers "including some of the most thrilling and legendary female voices of our time." However, it seemed like more of an eye roll worthy moment, rather than one deserving of a round of applause. With only one award left to give, Alicia Keys took the stage once again. The host announced the biggest award of the night with "the amazing and diverse nominations for Album of the Year." The category included Drake, Cardi B, Brandi Carlile, Kacey Musgraves, Janelle Monae, Post Malone, H.E.R., and Kendrick Lamar for his work on the "Black Panther" soundtrack. The final award of the event went to country singer Kacey Musgraves, which came as a surprise to some as her album didn't see the same levels of success as its competitors. "Golden Hour" was deemed worthy nonetheless and Musgraves finished her night with four awards.