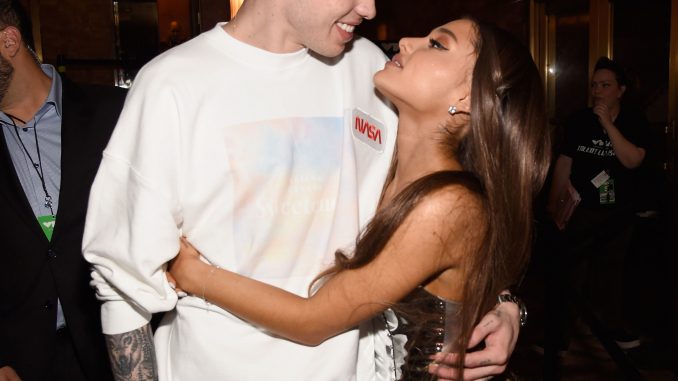 Ariana Grande and Pete Davidson announced that they have broken up and called off their engagement last weekend, a month after Grande's ex, Mac Miller, passed away at the age of 26.
The 25-year-old pop sensation and 24-year-old SNL star have been stealing headlines all summer, grabbing attention with the beginning of their relationship and quick engagement. The couple did not comment on the breakup for a week, until Davidson finally broke his silence while co-hosting the comedy show "Judd & Pete for America," saying, "Well, as you could tell, I don't want to be here. There's a lot going on. Does anyone have any open rooms? Looking for a roommate?"
Davidson also addressed the matching tattoos he received during his romance with Grande, which the singer has been covering up since the breakup. "So, obviously you know [Ariana and I] broke up or whatever but when me and her first got engaged we got tattoos," he shared, "And it was like in a magazine like, 'Was Pete Davidson stupid?' And 93 percent of it said yes. So my boy, he was like, 'Don't listen to that s—t man. They're literally f—king haters.' And I'm like, yeah, f—k that, I'm not stupid. And the other day we were in my kitchen and he was like, 'Yo bro. Turns out you were stupid.'"
Grande has not directly addressed the split, although she has been actively interacting with fans via her various social media accounts. At one point, she posted—and promptly deleted—on her Instagram story, saying, "Time to say bye bye to the Internet for just a lil bit. It's hard not to bump news n stuff that I'm not tryna see rn. It's very sad and we're all tryin very hard to keep goin. Love u. And thank u for bein here always." She has posted on her Instagram story various times since then.
Just a month prior to the split, Grande's ex-boyfriend, Mac Miller, died of an apparent drug overdose, which "truly devastated" her. The pop star was understandably heartbroken, even disabling comments on her Instagram page after being attacked by many who blamed her for Miller's death. She first posted a captionless, black-and-white photo of the late rap artist the day after his death. A week after, she posted a personal video of herself and Miller with the caption, "i adored you from the day i met you when i was nineteen and i always will. i can't believe you aren't here anymore. i really can't wrap my head around it. we talked about this. so many times. i'm so mad, i'm so sad i don't know what to do. you were my dearest friend. for so long. above anything else. i'm so sorry i couldn't fix or take your pain away. i really wanted to. the kindest, sweetest soul with demons he never deserved. i hope you're okay now. rest."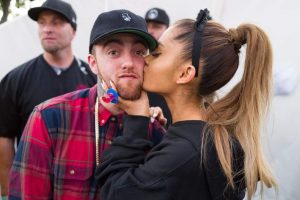 The star has found an "attentive" support system in her friends and family amidst the death of Mac Miller and her split from Davidson, especially within her mother and brother, Frankie. An insider said, "They want what's best for her and to do what she feels is best for herself."
Grande's love life has seemingly been put on hold, as she's likely attempting to clear her head and focus on what makes her happy: her music. She recently performed at the televised special for the fifteenth Broadway anniversary of the musical "Wicked." Before going on stage, Grande wrote on Instagram, "Can't believe I almost let my anxiety ruin this for me today!! Not today satan! Not tomorrow or the next day either not no more u can suck my big green d—k. Finna sing my heart out and be a big walking vessel of love bye."