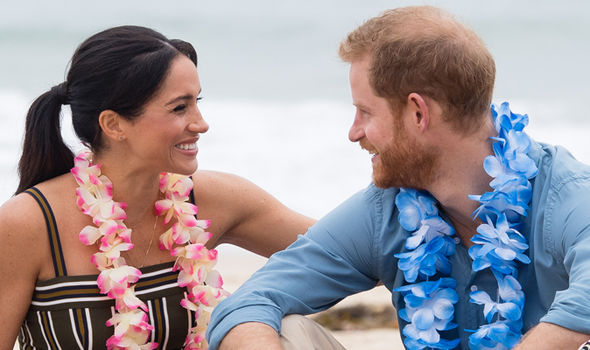 Casey McShea, Staff Writer | 
Kensington Palace has recently taken over news and social media outlets with the two announcements, made via Twitter, of Meghan Markle's pregnancy and Pippa Middleton's newborn son.
Markle's announcement was delivered through the Kensington Palace Twitter page (@KensingtonRoyal). A picture of Markle and husband Prince Harry was posted with the caption, "Their Royal Highnesses The Duke and Duchess of Sussex are very pleased to announce that The Duchess of Sussex is expecting a baby in the Spring of 2019." The announcement comes just five months after the couple's wedding at Windsor Castle in May.
The news quickly took over Twitter timelines, with the topics: "Prince Harry," "Meghan Markle," "#RoyalBaby," "Sussex," and "Kensington Palace" trending in the United States. Britain's Prime Minister, Theresa May, was among many who offered congratulations to the couple, tweeting, "My warmest congratulations to the Duke and Duchess of Sussex on the happy news they are expecting a baby in the Spring. Wishing them all the best."
The Duke and Duchess are currently on their Royal Tour, and planning to visit Fiji, the Kingdom of Tonga, and New Zealand. They are now in Australia, having touched down in Sydney this past Sunday. On Sunday, it was also announced that Markle will lessen her scheduled appearances in order to give her some time to rest. In a statement, Kensington Palace said, "After a busy program, the Duke and Duchess have decided to cut back the Duchess's schedule slightly for the next couple of days, ahead of the final week-and-a-half of the tour."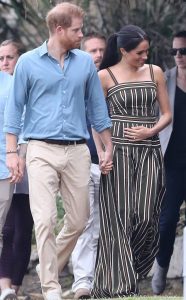 The Duchess missed an event in Sydney on Saturday, leaving Prince Harry to appear solo at a cycling competition at the Invictus Games. Markle later rejoined her husband to watch sailing events and attend a lunchtime reception hosted by Australian Prime Minister Scott Morrison.
On the same day Markle's announcement was made, Pippa Middleton, the younger sister of Kate Middleton, the Duchess of Cambridge, and her husband, James Matthews, welcomed a healthy baby boy, whose name is yet to be revealed. The baby weighed 8lbs and 9oz and was born at 1:58 p.m. in the private Lindo Wing at St. Mary's Hospital in London, where his royal cousins, Prince George, Princess Charlotte, and Prince Louis, were all born.
Middleton was fairly quiet about her pregnancy. She did not participate in interviews and does not have a known public social media presence. Rumors spread in April but were not confirmed until June, when she spoke about exercising while pregnant in a "Waitrose Weekend" column. She gave recommendations on how real-life expectant mothers could keep in shape during pregnancy.
"I've noticed my body change but through exercise I feel it's being strengthened," Middleton wrote in one column. She had opened up about playing tennis, swimming, attempting barre, and even trying new techniques for meditating as she prepared to welcome her first child.
The new parents were spotted with their newborn son, just six days after his birth, on a walk near their £17 million (almost 20 million USD) home in West London on Sunday. They also brought along their two dogs, a Cocker Spaniel and Labrador.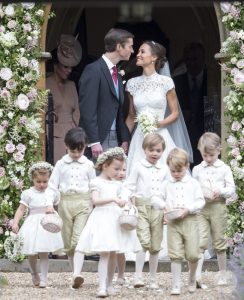 Middleton and Matthews were married in May of 2017. Matthews is a former British professional racing driver, hedge fund manager, and heir to the Scottish feudal title of Laird of Glen Affric.