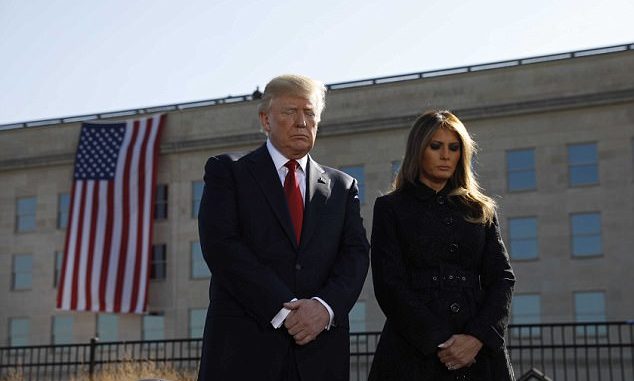 Maggie McCann, Contributing Writer|
On Tuesday, September 11, 2018, President Donald Trump delivered a somber, well-mannered, and well-received speech at the Flight 93 Memorial, in honor of the forty passengers and crew members who lost their lives preventing a terrorist attack on the United States Capitol Building.
President Trump's speech was full of patriotism and solace as he remembered and honored those who died on that fateful morning 17 years ago. "We honor their sacrifice," President Trump said of the men and women on Flight 93, "by pledging to never flinch in the face of evil and do whatever it takes, to keep America safe."
Every word of the President's speech overlay the chimes of a newly built monument on the memorial grounds. The memorial honors the passengers and crew members of Flight 93 whom Trump called "a band of brave patriots." He went on to explain that these heroes, "turned the tide on our nation's enemies and joined the immortal ranks of American heroes."
President Trump's previous speeches have faced major scrutiny as a critique on his lack of public speaking skills and a claimed tendency to insert political subjects into his speeches. Many argue the President seemingly possess the ability to turn any topic into an opportunity for self-aggrandization— an effort to push his personal political agenda.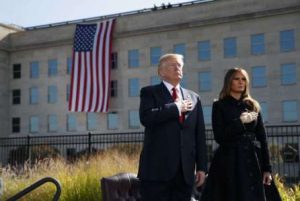 For that reason, it came as a surprise to many that Tuesday's speech was free of any such theme. Many expected words on the Russia investigation due to the President's tweets earlier in the day regarding evidence of his administration's collusion with Russia, or rather lack thereof. Paul Waldman, an Opinion Writer for The Washington Post, wrote: "Given how he has acted at other events that were supposed to be removed from politics, it was a surprise that Trump didn't take the occasion to offer extended remarks on the magnificence of his 2016 victory or the unfairness of the Russia investigation."
Due to this, President Trump's 9/11 memorial speech is becoming his most well-received speech to date. A quote by the President, being revered by the press, states "America's future is not written by our enemies; America's future is written by our heroes." Many hope that President Trump's future speeches will reflect the grace and maturity that Tuesday's memorial speech presented.