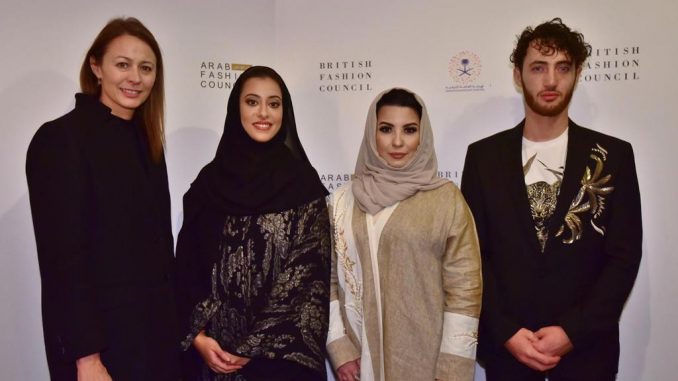 Hanna Da'Mes, Staff Writer|
On April 15, Saudi Arabia held its very first Fashion Week, which was displayed in front of an audience of 1,500 women. There was a widespread social media ban for the event; however, a few select women photographers were allowed into the tents where the shows took place. Since only women were permitted to attend, this was an opportunity for the participants and audience members to take off their abayas, a robe-like dress typically worn in the region, although many in the audience did not choose to do so. Despite the obvious exclusion of men and the ultra-conservative values weighing down the event, the fashion shows marked the beginning of social change for women in Saudi Arabia, arguably one of the most conservative and repressive places in the world.
The event was organized by the Arab Fashion Council, a nonprofit organization in Dubai. The proposed date for the start of the fashion week was supposed to be March 25. Unfortunately, the council was forced to postpone due to unforeseen circumstances; models, journalists, and buyers from other countries were unable to receive visas in time for the occasion. The event was re- scheduled to take place three weeks later, but a last minute safety warning advisesed organizers against the use of tents in the hotel, which delayed the 16 shows for 24 hours. Finally, on April 15, those who had flown in from all over the world got to see history in the fashion industry take place.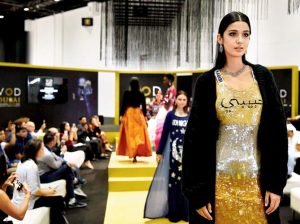 "I feel frustrated because this suggests that we are incompetent and unorganized, and we absolutely are not," said Marriam Mossalli, luxury consultant from Jeddah. The frustration Mossalli expressed represents a larger issue that the Islamic nations, specifically Saudi Arabia, face in the fashion industry. As the industry itself in this region is not as established as, say, in Paris or London, it is not regarded as particularly well put-together or high esteemed.
Nonetheless, the show did, in fact, go on, and those who were apart of it recognized its sheer significance. Crown Prince Mohammed bin Salman of Saudi Arabia has expressed a desire to make prominent economic and social reform in the country. He would like to promote businesses and make Saudi Arabia a more hospitable place. Although he has done a lot for women's rights, women are still bound by male relatives, and made to comply with any decisions they might be confronted with in their everyday lives. The Saudi Arabia Fashion Week is proving to be a huge step in the right direction for both the enlightenment of others about Arab women, as well as the permissal of Arab women to be expressive in their clothing, while still maintaining a respectable level of modesty.
Mossalli described the Saudi Arabia Fashion Week as "an amazing opportunity to shift the disconnect in the minds of outsiders about Saudi women, how they design, and how they dress. Women here have been waiting for years for a time to shine."