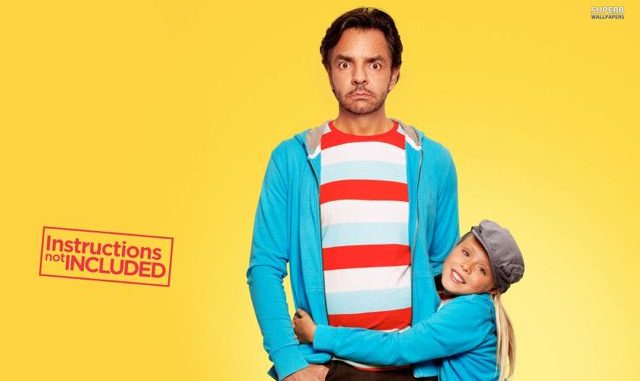 Hanna Da'Mes, Staff Writer|
On March 20, SUNY Oneonta's International Office hosted another movie in its International Film series, "Instructions Not Included" (2013). The event was hosted by SUNY Oneonta's peer mentors and Denise Leinonen, a graduate assistant at the International Office of Education, as well as Maaya Sato, who works at the International Office of Education. Peer mentors are trained to help students from other countries and minority backgrounds ease into academic and social life in a predominantly white America public college.
The peer mentors, among which were Gabriel, Laia, and Erin, helped carry out the event. The International Film series is meant to show movies that are not made in America, and showcase strong cultural themes that can provide a discussion about the customs and norms of that culture. The film on Tuesday was spoken almost entirely in Spanish, so there were English subtitles for those who needed them.
The film features actors Eugenio Derbez, 55, who also co-wrote and directed the film; Loreto Peralta, 13,;and Karla Souza, 32. "Instructions Not Included" is a comedy-drama about a man named Valentín (Derbez), who is thrown into unexpected parenthood when an ex-hookup drops a baby girl off at his doorstep. At the start of the movie, Valentín reflects on his experiences with his father as a child and the wild, dangerous ways in which he developed fears about life. These scenes shifted to a grown Valentín, a young man who fills his days with meaningless hookups. There is a short montage of the many different girls he casually "dates" and then drops when he feels they are getting attached. It is obvious that he is a huge commitment-phobe. When Julie, his ex-girlfriend, drops their child off at his house and then bolts, he is left with an American daughter named Maggie of which he knows nothing about, and decides to cross the border from Mexico to America.
alentín is forced to get his act together; he gets a job as a stuntman, rents an apartment, and sends Maggie to school. Most of the comedic moments shown in the film are attributed to the silly, often slap-stick quality of Valentín's misfortune and struggle. But as peer mentor Gabriel brought up at the end of the movie discussion, Valentín's hardship is indicative of the many battles that immigrants have to face when moving to America.
Valentín is hit with an intense culture shock, especially coming to the busy life of Hollywood in Los Angeles, CA. Gabriel explains that crossing the border is a lot more difficult than it was made to seem in the movie. While this was done for a comedic effect, it also served as a commentary on the humility of the act. Gabriel expressed the willingness of immigrant parents to sacrifice everything for the hope of a better future for their families. Valentín exemplifies this sacrifice to a fault. He shelters Maggie from everything that could possibly hurt her, and in the process he often hurts himself.
The film ended in tears, sniffling, and a silence from the emotional rollercoaster it had put those watching through. The discussion succeeding the movie was short yet meaningful. The leaders of the discussion asked the audience about the cultural backgrounds of their families, and how they could relate to the cultures presented in the movie. The audience consisted of people from America, Korea, China, Mexico, and various other nations, and thus the audience consisted of vesting experiences.
The International Film series is meant to introduce students to movies from all over the world, which is a great way to be immersed in a different culture for a few hours. It provides a space to discuss the diversity among the students on campus, and to create a wider understanding between peers. The International Office will be holding more film series to come; the next event will be held on April 10, although the country of origin is yet to be determined. For more information and to stay up to date on the events hosted by the International Office, check SUNY Oneonta's Corq app.