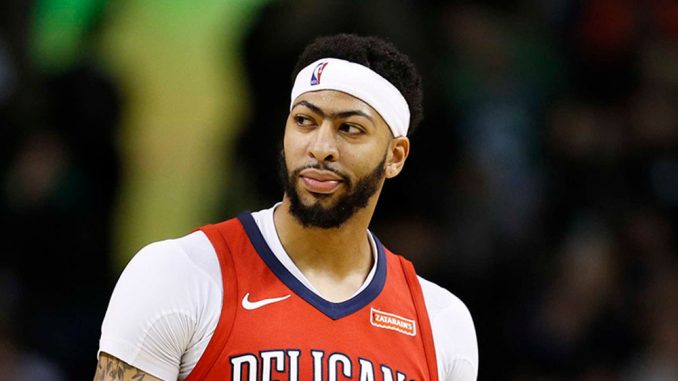 Lenny Ortiz, Contributing Writer |
It's not often that I would say this, but I wish life was a video game. If it was, the sports world would undergo an unreal facelift this time of the year as the NBA trading deadline approaches. With more bark than bite, this year's deadline has been comparable to a high school bathroom: just a bunch of rumors.
The Charlotte Hornets have been looking for a potential trade partner for former All-Star Point Guard Kemba Walker for over a month, and not even a viable potential destination has surfaced. On the other hand, Los Angeles Clippers' big man DeAndre Jordan has been linked to seemingly every contender besides the Warriors and Spurs, yet he's still in LA. The biggest move so far has been Jordan's former teammate Blake Griffin and his monstrous max-deal contract, along with Brice Johnson to Detroit for two draft picks and three players that haven't had a sniff of All-Star consideration.
The only other notable trade has been Nikola Mirotic being sent to New Orleans for a first round pick and three players (Omer Asik, Tony Allen, and Jameer Nelson) that should have already retired. In my opinion, these are two teams that have two completely different mindsets, however they will most likely end up in the same scenario, ring-less. The Bulls absolutely won this trade by gaining another first round pick to add to their talented young team on top of their own draft pick which will be in the lottery. The Pelicans are desperately trying to remain relevant after losing future Hall of Famer DeMarcus Cousins to an Achilles injury by trading for Mirotic.
In the real world, general managers are real people with real families that they need to feed, so they must do whatever it takes to keep their jobs. This trade with the Bulls is a prime example for Pelicans General Manager, Dell Demps. Demps traded for Mirotic and gave up a first round pick in order to keep his team afloat until their eventual first round loss in the playoffs. This wastes another year of one of the NBA's best players. Anthony Davis, who is on an extremely team friendly contract that is set to expire after the 2020/21 season. A player of Davis's caliber is extremely rare to find and is even more rare to lose with, yet the franchise has only a single winning season during his tenure there, and even then they were swept in the first round of the playoffs.
If Demps was truly looking into what's in the best interest of the team and not his own position, rumors about Anthony Davis should be flying across the NBA world. With his talent and contract, the Pelicans could reap similar rewards as the Boston Celtics did from the Nets that sent Paul Pierce and Kevin Garnett to Brooklyn. That trade propelled Boston to their current position leading the East and sent Brooklyn into some incredible depressing times.
One would not be surprised to see that Brooklyn/Boston trade have a direct landing spot for Anthony Davis if he were available. The Celtics, still owning protected first round picks from the Sacramento Kings and Memphis Grizzlies for the 2019 draft, could send those two picks to New Orleans, along with Jaylen Brown and Terry Rozier for the highly coveted Davis which would not only completely change both franchises, but it would rock the NBA world.