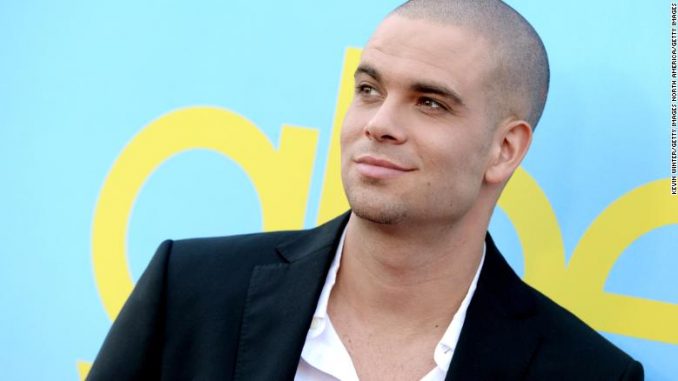 Chrystal Savage, Staff Writer |
On September 23, 2009, "Glee" aired its fourth episode of its first season, in which Mark Salling's character, Noah Puckerman, uttered a line that today will live in infamy: "Nice Star Wars sheets."
Puckerman, often referred to as "Puck," spoke numerous phrases that alluded to fondling and intercourse with children. Salling, 35, was most notable for his role as "Puck" in the popular television series "Glee," a musical-romantic-dramatic comedy. He has since passed away, predeceased by Glee alum, Cory Monteith, Canadian actor that tragically died of a drug overdose at the age of 31 in 2013. Salling reportedly died from the induction of asphyxia by hanging.
The actor and former teacher was accidently discovered by the Los Angeles Police Department as they were investigating other matters. A missing persons report had been filed for Salling, and his car was confirmed to be parked near the sight. The body was pronounced dead at 8:50a.m. PST upon its discovery in Tujunga County and was later confirmed to be the former star. Authorities have yet to confirm how long he was there before being found.
Salling pled guilty to accusations of possessing child pornography, including thousands of graphic videos, images, and audio in which children were sexually assaulted. Salling was to be sentenced in March 2018 and would serve four to seven years in federal prison, followed by two decades of probation and supervised release. Salling would also be registered as a sex offender.
Some sources have asserted that Salling likely attempted suicide before his plea, though this has yet to be confirmed. This has caused speculation that perhaps Salling had even darker demons that have yet to surface.
Several "Glee" co-stars and crew came forward to pay condolences to Salling's surviving family members, which includes his two parents and brother. His fellow cast member and ex-romantic partner Naya Rivera, 31, reportedly explained that Salling's arrest did not come as a surprise, nor did the allegations.
Conversely, Tim Davis, vocal contractor and arranger for the show, 44, tweeted on January 30, "Today we lost another #Glee cast member. Yes, he committed crimes against children. Yes, it's horrific. But #MarkSalling was a broken man, no doubt an abuse victim himself. I loved Mark, and am sad when I consider the devastation of his parents. PLEASE withhold your cruel comments. Let me be clear. Having compassion for #MarkSalling in no way minimizes his crimes, nor does it minimize the pain and devastation of the victims of those crimes. I'm just saying stop adding to his family's pain. This was their son. If you're without sin, feel free to cast stones."
The disappointment in Salling's actions is insurmountable, but his unwillingness to face the consequences, seek help, reform his mental state, and become an advocate for the industry's obliteration is especially devastating. Instead, we are forced to talk about Salling's career in the worst light, which will continue to stain the history of his life.