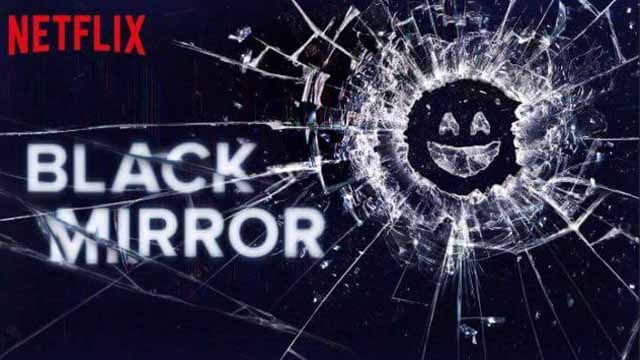 Patrick McConnell, Contributing Writer | 
Anyone who is in the mood to binge watch a Netflix show that deals with science fiction and twisted concepts, "Black Mirror" is the show to watch. The fourth season of the British series came out on December 29, 2017. Highly anticipated by fans, it seems to have lived up to these high expectations.
"Black Mirror" episodes are standalone and almost always deal with the dark and harsh realities of technology. The anthology follows different storylines set in alternative presents or distant futures; the intent is to show what society could eventually become with the way technology can consume everyday lives.
According to The Guardian, the world of "Black Mirror" is "taut and panicked, full of damaged and damaging people, and every corner promises dread and paranoia." Episodes this season involved apocalyptic worlds, dating apps, and even video game simulators. What makes "Black Mirror" unique is not the complexity of their executions, but the simplicity of their messages.
Past "Black Mirror" episodes involved concepts such as implants that record everything people see and experience, societies that allow people to rate each other on social media through everyday interactions, and much more. Plotlines can be seen as repetitive or similar, but the show continuously reminds us as a society just how dangerous technology can become.
Vulture stated that "a good Black Mirror episode either grounds a futuristic, high-tech, high-concept premise in a relatable context, or it steers the story into unexpected, emotionally resonant places." This season executed that description perfectly.
The best episode of the season was the finale, "Black Museum," which told the story of a visiting foreigner who stops to tour a sketchy looking crime museum. The story ties three different disturbing stories into one, including sexual arousal that morphs into self-mutilation, a woman's consciousness that  becomes trapped in a stuffed bear, and a prisoner that has to forever repeatedly endure his tragic execution through a tourist attraction. The highlight of the episode was the twist at the end, when the protagonist reveals herself as the prisoner's daughter and exacts revenge for her father's torture by making the owner of the museum suffer and die in the same way her father did.
The second best is a tie between episodes "Hang the DJ" and "U.S.S. Callister." Both stories involve a transfer of oneself from reality into a dating app and video game, respectively. Everything about these episodes was a joy to watch: the cinematography, the writing, and the way they made the audience root for the characters. Both ended with a rare case for "Black Mirror"—a happy ending that made everyone watching feel like they just experienced the same joy as the characters.
Fourth on the list is "ArkAngel,"  a story about a mother who nearly loses her infant daughter and implants a device into her brain to keep her safe. The implant tells her where her daughter is, what she is doing, what she is seeing, and even offers to censor out anything she may deem triggering. The episode ends tragically, as viewers witness the daughter grow up suffering from this "motherly love." Finally, she destroys the system and runs away.
"Crocodile" is next, which tells the story of a woman with a haunted past, killing whoever is in her way in order to keep her secret safe. Simultaneously, an insurance agent is using a machine that collects and projects memories to uncover an accident and, eventually, reveal the woman's crimes. The audience can't help but to choose whether they want the main character to be caught, or if they're actually rooting for her to get away with it.
The worst episode of the season is "Metalhead," which was only bad for it's excessively lengthy and often dry parts. The story follows a woman in an apocalypse, fending off a robotic dog sent to kill her. The episode ends tragically as well, and the cinematography and acting make up for the lack of continuous excitement.
All in all, this season of "Black Mirror" continued to keep up the quality of this Netflix original show. Fans watched this season feeling scared and confused, feeling joy and pride, and, at times, finished the show feeling like their lives had completely changed.
The Diamondback says, "Black Mirror season four balances innovation with caution. With less blood and violence, it reminds us that, while technology can do so much good, it also has the potential to ruin society as we know it."
This season is perfect for anyone looking to have their mind blown away by the delights and horrors of technology. Watch this show and learn to not be so dependent on technology, so you don't end up like any of the unfortunate souls in these episodes.