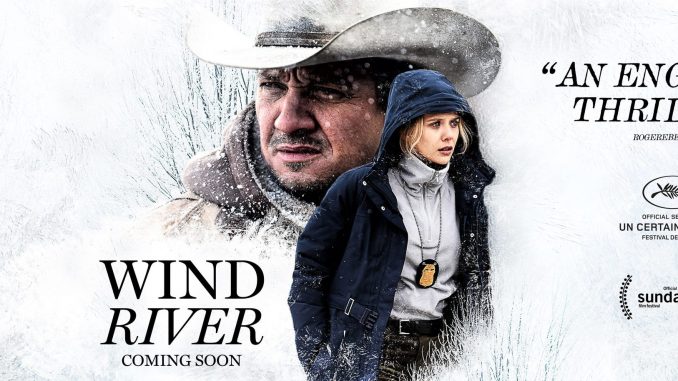 Thomas Capone | Contributing Writer
"Wind River" was written and directed by Taylor Sheridan, who also wrote "Sicario" and "Hell or High Water." Sheridan was already a proven writer, earning an Oscar nomination for "Hell or High Water" but "Wind River" is his first directorial attempt. After "Wind River," there is no doubt that Sheridan can add directing to his filmmaking skills.
The film stars Jeremy Renner, Elizabeth Olsen, Graham Greene, and Gil Birmingham. It's centered around Renner's character, Cory Lambert, a veteran tracker who finds a dead body one day when out hunting. In response, an FBI agent, played by Olsen, comes to investigate.
While on the surface the plot appears to be a basic murder mystery, Sheridan takes a more unconventional direction. At its core, the film is about a man dealing with his troubled past and Renner is at his best since "The Hurt Locker." But Birmingham is not to be neglected, and also delivers a shining performance.
In the hands of a lesser writer and director, the story could have been a predictable murder mystery, but Sheridan's exceptional script and direction make this film the best of the year.
While some films try to include an overarching message and fail miserably at it, "Wind River" succeeds. The audience is prompted to think about an issue that does not get a lot of attention.
The film has a very quiet and, at times, somber tone, a trait not often found in this genre. The film is cautious and does not overplay its elements and instead spends its time developing its characters. "Wind River" is first and foremost a character piece and a murder mystery second.
The only real negative in the film is that the resolution of the mystery is not fully satisfying. But again, that is not the point of the story. The development of Renner's character is the most gripping part and it is his journey that provides some of the best moments of the cinematic experience.
Sheridan must have learned a lot from Denis Villeneuve, the director of Sicario, one of Sheridan's script projects. That film, much like other productions from Villeneuve, is not necessarily about the plot but rather focuses on the character's evolving perspective. This similarity demonstrates that Sheridan has learned from his directing predecessors.
"Wind River" is one of the best films of the year. It provides not only an excellent character study and some career-defining performances, but also shows the start of a promising directing career of Taylor Sheridan. Wind River scores a nine out of ten and has a strong chance of being an Oscar nominee this year.