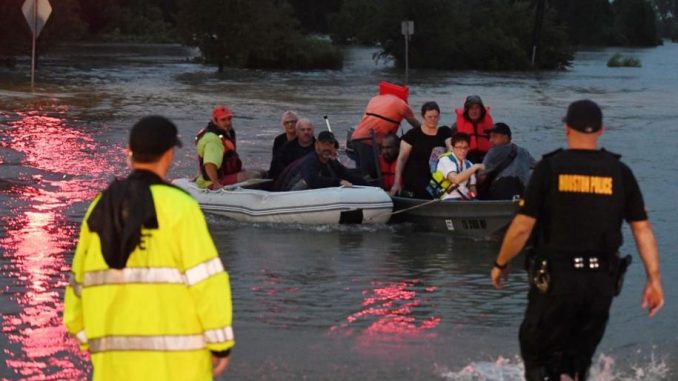 Michelle Barbero, Staff Writer |
Within the month of August, two devastating hurricanes made landfall in the United States. On August 25, Hurricane Harvey began, and on August 30, Hurricane Irma followed. In Texas, there were wind speeds reaching 185 mph and high waves reaching 15 to 20 ft. high, resulting in 300 miles of flooding. In Texas, thousands of people are in shelters, millions of people are without power, and there is a total of 75 billion dollars of damage.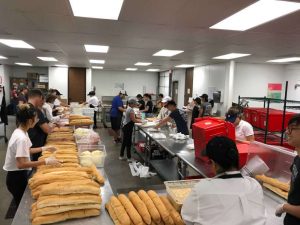 Although Texas has been emblematic of this tragedy, it is not the only place being affected by these natural disasters. When Hurricane Irma approached the United States, it first flooded the Caribbean Islands. Irma continued on a path hitting the Florida Keys, as well as parts of Georgia and South Carolina. Millions of people had to evacuate. The cost of the storm is estimated to be 120 billion dollars. The islands are running out of food and supplies, and responders are having difficulty replenishing these necessities since everything must come by ship.
Many Americans are feeling for the fellow citizens that have been affected by these hurricanes, but many are unsure of how to help.
Linda Drake, Executive Director of the SUNY Oneonta Center for Social Responsibility and Community, explained that natural disasters have a rescue mode and a recovery mode. News outlets are slowly covering the hurricanes less and less.
"When the news fades, they will still need our help," said Ms. Drake.
This is when people need help the most.
On Wednesday, September 16, students met in Morris Hall to start formulating plans on how to assist people and areas affected by the hurricanes. The students who signed up to be a part of the relief efforts will be split into committees to come up with enticing and effective ways to help people in need. Most of the focus is put on organizing fundraisers so that money earned can be donated to reputable causes.
No matter how overwhelming a disaster zone looks, it is never impossible to make a difference.
Drake told students, "Take care of what you can, where you can, with what you can."
The process of organizing fundraisers takes a lot of time and effort. Students must communicate with each other to make sure the money raised is being used wisely. It also must be known when events are going to happen, so advertising and networking is crucial.
When planning a fundraiser, Drake advised that it is best to send organizations monetary donations so that they can decide what people need. This is a more effective method compared to doing a clothing drive. Donating to non-profit organizations not only helps people get supplies, but also emotionally assists people in tough situations by showing them that they have a support system. Knowing that people from all over the United States care about the situation brings people in need a lot of hope. In addition to fundraising, there is also talk of planning a trip for students to go directly to disaster zones like Texas and Florida during spring break.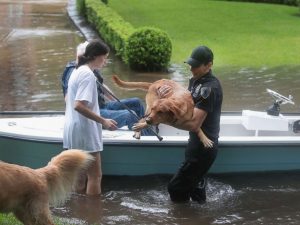 The Management Club has already started raising money with a Buffalo Wild Wings Fundraiser. One event took place at Buffalo Wild Wings' Oneonta location on Saturday, September 16, from 11 a.m. to 11 p.m. People who ate at or ordered food from this location were instructed to mention the Management Club to an employee. By doing so, 10 percent of one's bill would go towards the cause.
SUNY Oneonta students and faculty have proven their ability to benefit the lives of people affected by natural disasters. After Hurricane Katrina in 2005, $16,000 was raised by the campus over the course of a year. The money was used to build a mobile classroom for the University of Mississippi. Furthermore, 66 people combined went on five different trips to help with tasks such as clean up.
Additionally, students helped in 2006, when areas including Binghamton and Oneonta were drowned by the 100-year flood. There was also notable help from students after Hurricane Irene, Tropical Storm Lee, and Hurricane Sandy.
Drake reminded students, "Don't think our efforts are too small."
There is no donation or amount of volunteer work that goes unnoticed by people in need. If you are interested in getting involved, look out for upcoming fundraisers on the SUNY Oneonta campus. You can contact the Center for Social Responsibility and Community at 607-436-2098, or you can contact Drake at [email protected] for further instruction on how to contribute. Alpha Epsilon Pi is also collecting school supplies for families in Houston, and the club's secretary Josh Tepper can be contacted at 516-578-8048.