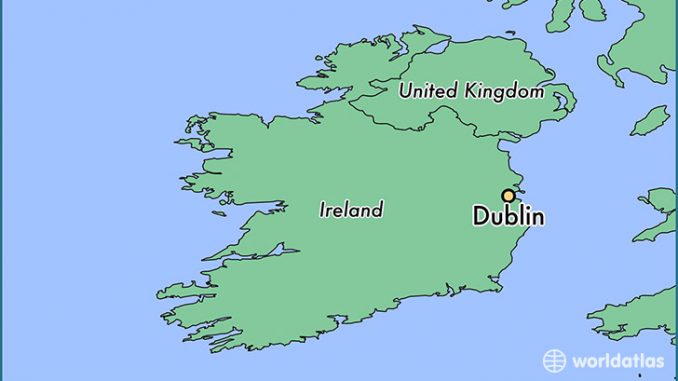 Brooke Wendling, Contributing Writer |
Do you have any interest in traveling to Argentina, China, Germany, Ireland, South Africa, or Spain and also need to build your resume? With Connect-123 you can. You choose what country you desire to travel to and Connect-123 will find you an internship that fits your interests. I know from experience that if you need or want an internship, Connect-123 is the program for you.
For the Summer of 2017, I interned in Dublin, Ireland. I was there from June 3 to July 29, working for the Irish Thoracic Society, specifically COPD Support Ireland. COPD stands for Chronic Obstructive Pulmonary Disease, and their mission is to help people with COPD live a long and meaningful life. I was surprised to find how many people suffered from the disease and how severe it could be. Many people have never heard of COPD, thus the importance of promoting the charity. I worked in their communications department, boosting and advertising their social media. I talked to many clients and attended various meetings for the organization.
For the month of July, I switched positions and worked for public health services of Ireland. From this I saw how public organi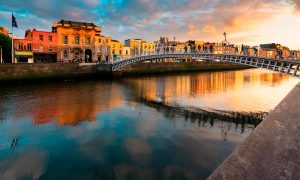 zations ran in comparison to private. While here, I analyzed different data to create a report and poster to be presented at the Irish Thoracic Society's annual scientific conference in August. Even though I wasn't there for the month of August, I was still able to have my name on a well-known display.
I found all of this incredibly interesting. Being my first internship, even the little tasks, such as going to the post office, lodging checks, and making phone calls for the organization was a new experience for me. I learned so much and worked with some amazing/intelligent people. Everyone I asked for help was kind and willing to answer my questions. I found that their main concern was that I was okay, even though I was working for them. This is what I appreciated most about my experience. I can't begin to describe the hospitality and friendliness the Irish people provided; it's something you'll have to experience first-hand to understand. Connect-123 makes sure your internship is with kind, well-known, trusted people. They always make sure you are okay before anything else, which I really appreciated.
Your managers understand that you're in a new country and will want to travel. Most of them were nice about me taking an occasional long weekend. Therefore, my friends and I got to travel to Belfast, Cork, Galway, Scotland, Belgium, Netherlands, and Spain. I had so much fun traveling to all the different places and seeing so many different sites, such as the cliffs of Moher, the Wicklow mountains, Guinness Lake, the Blarney stone, Phoenix Park (the biggest park in Europe), and other various attractions. Also, Connect-123 has many sponsored events, such as dinner dates, extreme adventure courses, escape the room, and many others. This is where my roommates and I met most of our other friends.
In any event, if you are looking or interested in an internship, check out Connect-123. If you are in college, check to see if your school is partners with them. SUNY Oneonta is in partnership with Connect-123. If you are seriously considering, stop by the Career Development Center in the Netzer Administration building and they will give you more information. If you want to have the time of your life and ultimate study abroad experience, Connect-123 is the program for you. Go sign up now and seek travel!