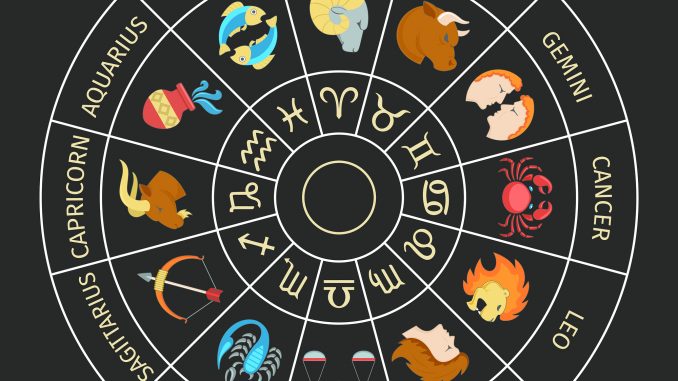 Aries: Now is the time to shine and with a new moon in Aries, changing and adapting to new things will be easy. Mercury is at a particularly nice angle with Saturn this week and will put everything into perspective and help you express your opinions freely and clearly. Your character will be tested soon though.
Taurus: Ideas about your future will reveal themselves this week. Be sure to trust yourself and follow your instincts when making any important decisions right now. You will be able to understand things in a new light. Mercury's new position in your sign on Friday will help your ability to speak your mind as well.
Gemini: Your own picture for your future is unstable. It is a shaky image but still full of promise, leaving you excited. The new moon in Aries urges liberation and helps shed thoughts of your past self. Communication will lead to an irreversible shift in the dynamic of your relationship. The time to make life changing decisions is around the corner.
Cancer: Your career sector is booming right now and the new moon is only helping your professional life. Prepare yourself to keep the peace in a petty argument between friends though. Don't let your annoyance take over and things will resolve themselves in time. Mercury's move into Taurus on Friday will help make connections that will directly impact your future.
Leo: Concentrate on your future this week and new paths will reveal themselves to you. Mercury will keep you busy with work, but don't be afraid to make exciting plans. Keep your stubborn attitude at bay and try new things that will broaden your horizons. Think through major decisions, but ultimately going with your gut will put you in the best position.
Virgo: An overwhelming amount of work has been piling up on you lately. Taking things step by step will get you through this. Allow your passion to lead you in a new direction and leave the past in the past. Let everything go and be happy about choices that led you to where you are now.
Libra: You are a ray of light in your friend's lives this week, more so than usual. Use your positive attitude and happiness to help friends who are feeing low right now, they will be grateful. Your kindness will be appreciated and build stronger bonds and lead into more worthwhile relationships.
Scorpio: Mercury will help you in your relationship house and brings your thoughts into a happy and harmonious state. People are entranced by your charm and will be drawn to you, enjoy the attention but don't let it go to your head. Relax and don't get too wrapped up in trivial matters.
Sagittarius: You are so full of life and the world is blooming with possibilities for you. Things will fall into place for you on the school and work fronts, successfully accomplishing the tasks you are being given. Your enthusiasm helps you make favorable and important connections this week as well.
Capricorn: Don't exhaust yourself with difficult tasks; let your mind do more work than your body. Trust your feelings and they will guide you to where you need to be. Clear up misunderstandings with friends by staying calm and acting as a mediator this week.
Aquarius: Feeling excited this week you may think you can take on the world, but be sure to take time to rest. You will find yourself with more opportunities than challenges right now, so take advantage of this. Plans made this week will turn out to be very important to your future.
Pisces: The placement of the moon will have recently helped you to make an exciting change. Talking with people in your field along with teachers will be especially beneficial to you right now. Mercury will help you make decisions about whether new people in your life are worthwhile and make you feel good enough to keep seeing them.