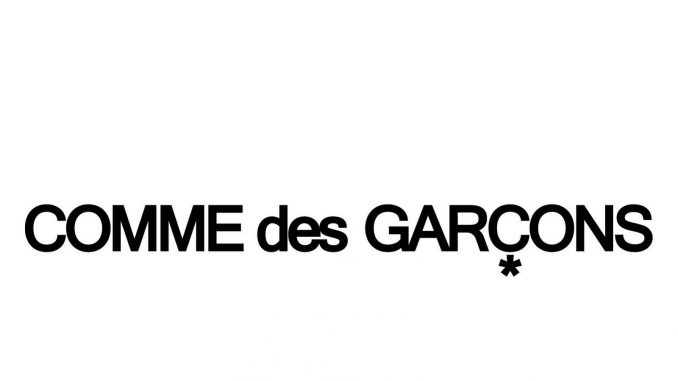 Kevin Torres-Jurado | Culture Editor
One of the most well-known clothing brands found in the high-fashion world, Comme des Garçons, has without a doubt attained its "untouchable" and "legendary" status in the world of fashion.
Established in Tokyo by owner Rei Kawabuko, the brand was first founded as a label in 1969 and then became a company in the year 1973. Comme des Garçons, which is French for "like boys," started off as a womenswear clothing brand and then proceeded to branch out to menswear with is Comme des Garçons Homme Plus branch in 1978 as it was becoming popular in Japan.
Known at first for its all dark colors as well as distressed fabrics, Comme des Garçons quickly found itself in the spotlight after their debut at Paris Fashion Week in 1981. As the years progressed, the brand still owned and run by Rei Kawabuko started to branch out, looking for more niches to add to its demographics.
For example, Comme des Garçons has its Noir branch which is womenswear clothing usually in all black. Comme des Garçons Plus Sport is, as the name implies, the sporty sub-line of the brand.
Although Comme des Garçons had already established their name in the fashion world, it wasn't until the early to mid 2000s that the brand found itself in the mainstream/pop-culture limelight that it still is in to this day.
Collaborating with New York graphic artist Filip Pagowski who created the famous bug-eyed heart logo for the sub-line brand, Comme des Garçons launched PLAY Comme des Garçons, which eventually became Comme des Garçons' most successful sub-line to the point that it at times overshadows its original womenswear line.
PLAY Comme des Garçons is the brands' casual streetwear for both men and women that has an array of products for its consumers. From polka-dotted wallets, to bags, to beanies, the most popular product the brand is known for is its t-shirts with the bug-eyed heart logo which has become the go-to symbol of the whole Comme des Garçons brand.
Worn by celebrities like rapper Kanye West, producer Pharell Williams, fashion icon Nigo, as well as many others, PLAY Comme des Garçons quickly rose to the top of pop-culture fashion with its very versatile and, as the name implies, "playful" clothing.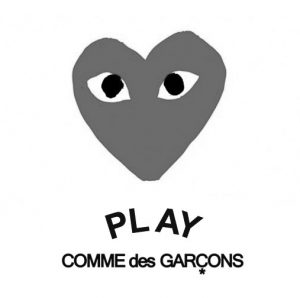 The sub-line brand has also done a myriad of collaborations with other brands like A Bathing Ape, Coca-Cola, and the most well-known collaboration, PLAY Comme des Garçons x Converse.
Since the bug-eyed heart logo has become synonymous to the brand itself, Comme des Garçons has unleashed a multitude of collaboration
s with many other brands like Supreme, NIKE, Louis Vuitton, H&M, Timberland, and Parisian brand Hermés, sometimes using the logo although it was originally only used by the PLAY sub-line.
In recent years, Comme des Garçons launched its BLACK Comme des Garçons sub-line which is a unisex, lower-priced clothing line that was apparently started due to the 2008 economic recession but it is now also known as the brands "all black" unisex sub-line.
Comme des Garçons, one of the biggest names in the fashion industry, has time and time again earned its spot in the industry, and it keeps creating timeless pieces for all types of people, even kids. Having various flagship stores around the world as well as having high end fashion stores like Barney's and Dover Street Market sell their clothing, it's no surprise to see so many people owning a piece of clothing from the brand.