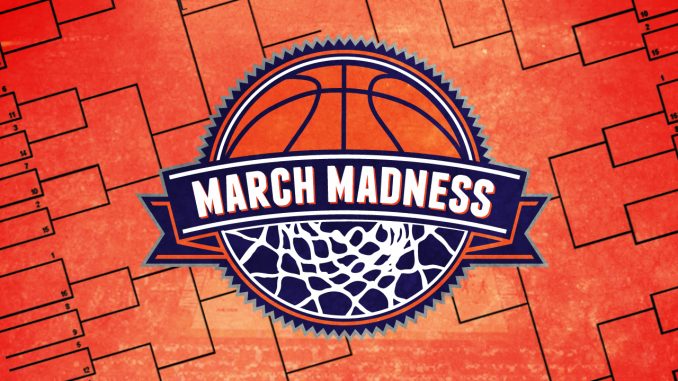 Derek Dimino, Staff Writer |
With still a few weeks of anticipation left, tournament favorites have already started to take form. For these teams the tournament is all but won.
In the Women's March Madness tournament, all eyes will be on the University of Connecticut Huskies, as they look to earn their fifth-straight national championship. In the midst of a 103-game winning streak, UCONN looks unbeatable. Led by Katie Lou Samulson, the Huskies dominate almost every aspect of the game leaving very little room for their oppositions to capitalize.
This season, UCONN has the most assists per game (22.9), the best field goal percentage (51.4%), the sixth best defense against the shot (only allowed 34.2% from the field), the sixth highest scoring offense (85.3 points per game), the seventh best defense (allowed an average of 53.7 points a game), and the ninth best three-point shooting percentage (38.4%) in the NCAA.
Aside from UCONN's dominance, Maryland and Baylor will also enter the tournament as heavy favorites to make the Final Four. Maryland, 26-1, has only lost a tight battle to UCONN, while Baylor has only lost to nationally ranked Texas and UCONN by small margins. Out for vengeance, both teams will be huge road blocks for UCONN on their path to another championship.
While Maryland and Baylor have extremely comparable teams to UCONN, they offer more presence in the paint in both points and rebounds.
Maryland, led by Center Brionna Jones, has the highest scoring offense in the NCAA (89.9 points per game) and the second-best team field goal percentage (50.4%). Aside from their ability to score they also rank third in the nation in total rebounds (46.3).
Baylor's Women's team is a nightmare to play offense against, leading the league in rebounds per game (52.11) and blocked shots per game (8.3). For any team lucky enough to be able to score, or even shoot on Baylor, they will still have to worry about the Bear's ability to score. Baylor excels with shooting from the perimeter, leading the NCAA in three-point field goal percentage (39.6%).
In the Men's tournament, Gonzaga, Villanova, UCLA and North Carolina will enter as early favorites. Though these teams head the pack going into March, Kentucky, Kansas and Duke are nipping at their toes.
Gonzaga, the only undefeated team until this weekend, has had an extraordinary season. Though some argue that the West Coast Conference isn't strong enough for Gonzaga to be truly tested, this season's stats would say otherwise. Currently ranked second in defensive rebounds (31) and ninth in offensive scoring (85.8), Gonzaga's well rounded team will give anyone from a major conference a run for their money.
Villanova, with only three losses so far this season, will look to repeat a title victory as a first seed. While Villanova is at the top of the Big East conference in many different statistical categories, they do not hold any distinction nationally. Aside from an eighth ranked field goal percentage (49.6%), Villanova sits in the middle of the field in many of the categories. Though no stat-lines grab your attention, Villanova's 27-3 record and their competitiveness in past tournaments keep them atop the March Madness favorite list.
Amongst the many favorites sits North Carolina and UCLA. Kennedy Meeks of North Carolina has become a major force within the paint, averaging over nine rebounds a game. Meeks and North Carolina lead the NCAA in offensive rebounds (15.86) and total rebounds (44.1), insuring the Tar Heel offense plenty of second-shot opportunities.
Led by dynamic freshman point guard, Lonzo Ball, UCLA holds the crown for most points per game (92.1) and highest field goal percentage (53.2%) in the league. In addition to his strong ball handling, Ball also has the most assists per game in the league. Given his ability to find the open man and convert shots when necessary, UCLA will effortlessly sail through the sweet sixteen.
With still at least three weeks until March Madness, there will certainly be movement among the top 16 teams in both the Men's and Women's tournaments. Though movement in the standings is bound to happen, look for these teams to fight all the way through the regular season finish-line in an effort to prove their dominance, and cement themselves as first seeds in the annual March Madness tournaments.