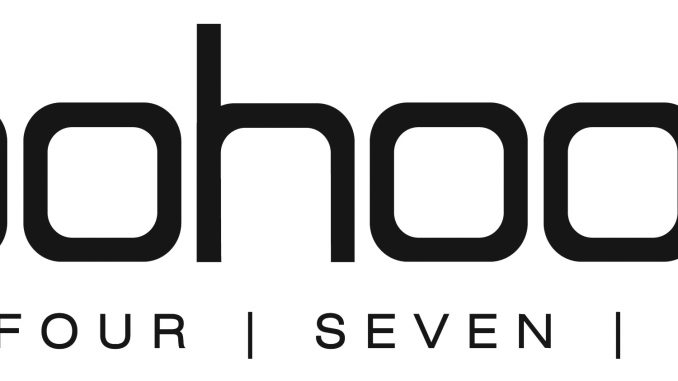 Marisa Macri, Staff Writer |

According to their website: "Boohoo is a global online fashion retailer offering thousands of styles across womenswear and menswear so that you stay ahead of the trends. Shop our huge range of women's fashion items including dresses, tops, knitwear, coats, onesies, shoes, [and] accessories."
Although it has its base in Manchester, England, this company is becoming widely popular due to an increasingly high demand from all over the globe. It's evident why this brand is spreading to so many different countries and why it is becoming universal. People want to shop this brand because, quite simply, it offers "cutting-edge fashion with an affordable price tag." This is spelled out to customers on Boohoo's website, and after one glance at www.boohoo.com, the customer can definitely see this is true.
I first heard about Boohoo in the beginning of the 2016-17 school year since it just recently gained popularity, and I started browsing the site right away. One way this brand makes itself so available and specific to each customer, and something you need to be aware of when you first go on the site, is that in the top right corner of the home page there is an option to

select which country you are buying from. There are 15 countries are available. This is something I love about the brand; it shows that Boohoo cares about each specific customer enough to customize their order and meet the needs of the individual. It also shows how widely popular the brand is becoming popular. I don't know about you, but this alone makes me want to own Boohoo clothing. After selecting the USA option, I was impressed with what I saw, and I loved many of the trendy tops and dresses. Specifically, my favorite is a  navy blue velvet slip dress, so much so that I purchased it soon after laying my eyes on it.
I received a confirmation email right away after placing my order, in which I was given a tracking number to follow my package, so I knew it was legitimate. I was a little skeptical about ordering online from a website that not many people I knew had ordered from, so the email definitely helped ease my mind. My items came right when they were expected to, and they fit perfectly—the size charts were extremely helpful when placing my order. The clothing looked exactly like it did on the website, and I could tell it was extremely high quality.
Not only do I love this brand for their high-end fashion and relatively low pricing, but I also love what the company stands for its values. Boohoo is very involved in charity work; for example, in 2015, they raised £22,000 (~$27,00) through their charity programs, and they've continued on this stride ever since. Some of the key charities they work with include Teenage Cancer Trust, Ditch the Label, and World Vision, all of which are charities that work to benefit the lives of people around the U.S. and across the globe. It's apparent that Boohoo cares about the people around the world who shop the brand.
What more could anyone ask for in a clothing line? Boohoo offers the trendiest styles for an affordable price, and they have great values. That is the epitome of a great brand.