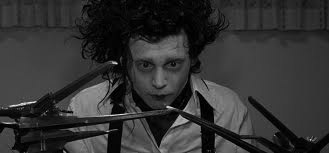 Ashley Parent, Arts Editor
One of the best aspects of getting together with family and friends during the holiday season is to watch everyone's beloved Christmas movies. You're simply not doing Christmas right if you fail to watch every single animated holiday classic, from the stop-motion features like Rudolph The Red-Nosed Reindeer and Santa Claus Is Comin' To Town to the cartoony Dr. Seuss' How The Grinch Stole Christmas. And who could forget other favorites like White Christmas and Elf? If you're searching for more flicks to get in the holiday spirit, you've come to the right place. Here are five Christmas movies that deserve a little more love.
Yogi's First Christmas (1980)
This film, featuring the beloved character Yogi Bear, is an often forgotten work within the Hanna-Barbera Christmas collection. While Yogi's own holiday special went straight to the small screen, it is an incredibly heartwarming tale about the unconditional love everyone deserves to experience on Christmas. The story defies the laws of nature as Yogi Bear and his sidekick Boo-Boo are woken from hibernation to enjoy their first year of Yuletide festivities. The movie also features other Hanna-Barbera characters, namely Huckleberry Hound, Snagglepuss, Augie Doggie and Doggie Daddy, as well as Ranger Smith from the Yogi Bear cartoon. This cute little retro treat will surely have you teary-eyed by the end; take the time to watch it with some younger relatives!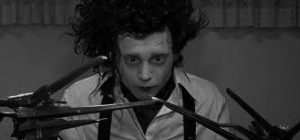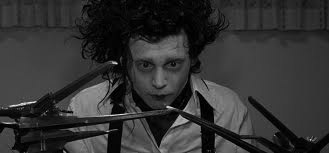 Edward Scissorhands (1990)
While Tim Burton's name is on a much larger holiday movie than Edward Scissorhands, this work of dark fantasy highlights the granting of the greatest gift of all—life. In the film, an abnormal, artificially created young man with scissors for hands (Johnny Depp) is taken in by a suburban family after living an isolated life. Set against the backdrop of Christmas, Edward falls in love with Kim (Winona Ryder), the only person who seems to understand him in a town of nosy women with nothing better to do.
Jingle All The Way (1996)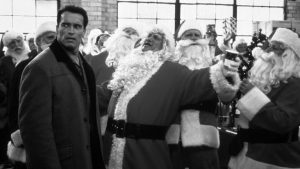 In this film, Arnold Schwarzenegger plays a workaholic father hoping to impress his son Jamie by accomplishing the impossible: seeking out the most desired toy for children that season, the Turbo-Man action figure, on Christmas Eve of all days. Starring alongside Sinbad, who portrays Schwarzenegger's rival, Jingle All The Way is a comical take on the over-commercialization of the holiday season.
Mickey's Once Upon a Christmas (1999)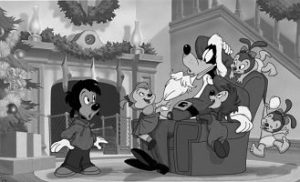 This movie is not a straightforward feature with one plot, but instead a trilogy that was undoubtedly the most replayed in my household throughout the holidays. While it was a straight-to-video-cassette release, the anthology features three stories involving the most cherished characters from traditional Walt Disney cartoons. The first story, Donald Duck Stuck on Christmas, features Huey, Dewey, and Louie and the Duck family and explores what would happen if Christmas occurred every day. Goofy and his son Max star in the second tale, A Very Goofy Christmas, where Goofy exerts much energy to prove to Max that Santa Claus is real. The final story is one about the importance of giving during the holiday season. It is based off of the short story The Gift of the Magi and includes everyone's favorite couple, Mickey and Minnie Mouse.
Iron Man 3 (2013)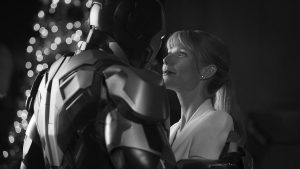 Calling all nerds: don't miss the holiday film made just for you! Part of the massive Marvel superhero franchise, the events of Iron Man 3 take place during Christmastime, and director Shane Black does not forget to add in some festive flair. In one unforgettable scene, Tony Stark (Robert Downey Jr.) gets suited up as Iron Man to a funky take on "Jingle Bells." This movie touches on a mental disorder that can really alter one's Christmas experience—Stark himself grapples with PTSD in the wake of the alien invasion that took place in The Avengers.
So grab a glass of spiked eggnog, a big tin of popcorn, and a cozy blanket to cuddle up with your loved ones and watch these holiday films!