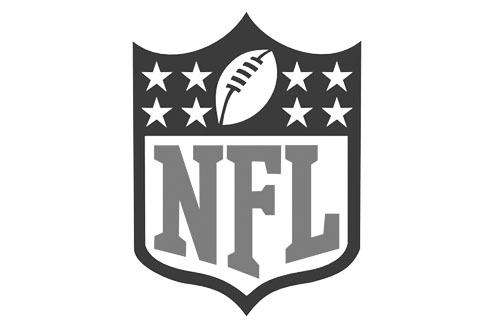 Derek Dimino, Staff Writer
Start 'Em
Quarterback: Jameis Winston – Sure, this may be the zillionth week this season that I've listed Jameis Winston as a quarterback you should start, but his consistent fantasy numbers can't be overlooked. In the last seven games, Winston has thrown 14 touchdowns and four interceptions, averaging an impressive 265 yards passing in that span. While last week he saw some of his worst scoring production in that seven game span, Winston has acted as a true leader, inspiring his team. Jameis and the Buccaneers are 5-2 in their last seven games after starting the season 2-3, have forced their way to the top of the NFC South (tied with Atlanta), and are in position to get one of the wildcard spots. Up against their division rival, the New Orleans Saints, Winston needs to continue playing the way he has in order to keep his hope of a playoff berth alive.
Running Back: Thomas Rawls – Seattle's backfield has finally found a point of balance in Thomas Rawls. It may have taken 75 percent of the season, but it's just in time for a playoff run. Last week Rawls rushed 106 yards and two touchdowns on only 15 rushes. As the primary backer in the Seattle offense, he did touch the ball a little below average, but with his impressive rushing production, there was no need for more. Going up against arguably the worst secondary in the league in Week 14, the Seattle offense will have plenty of options on how to attack the Green Bay defense. Look for Russell Wilson to spread the defense out with passes to Doug Baldwin, Jimmy Graham and Jermaine Kearse down the field, then punch them in the mouth with Thomas "The Human Fist" Rawls.
Wide Receiver: Jamison Crowder – Kirk Cousins and the Redskins are on a mission to make the wildcard, hoping to destroy all in their path. Led by their effective passing offense, Cousins has leaned on Pierre Garcon, Jordan Reed, and Jamison Crowder. In the last four games, Crowder has hauled in 18 of 27 targets for 269 yards and three touchdowns. While last week his receptions and yards were relatively low (three for 31 yards), his targets remained high at eight. Even with Jordan Reed probably returning for Week 14, Crowder will remain a major target in Cousins' offense, especially against the Eagles in a divisional game with playoff implications.
Tight-End: Tyler Eifert – The hurting Bengals are in dire need of a win, and while being hindered by injuries, Tyler Eifert needs to be their black knight.  After sitting out most of this season with an injury from last year, he has returned with a vengeance. In his last five games he has caught 22 of 36 targets for 328 yards and three touchdowns. While last week's production was underwhelming, he remains to be Quarterback Andy Dalton's red-zone target. Especially with AJ Green likely to be out this week, Eifert will be a major target in Week 14 against the horrendous Cleveland Browns.
Sit 'Em
Quarterback: Blake Bortles – The Jaguars are embarrassing. After having one of the best drafts of any other team this past offseason, they have been unable to translate their increased defensive talent to the scoreboard. This is mainly due to Bortles' inefficiency. In Week 13 against the intimidating Denver defense, Blake Bortles completed 45 percent of his passes for 181 yards, two interceptions, and a fumble lost. Allen Robinson has rarely been able to become a factor this season, especially last week where he caught only three receptions for 31 yards, ranking third on the team in receptions and receiving yards. Going up against another overwhelming defense in Minnesota in Week 14, Bortles will remain to be a non-factor, and value-less to fantasy owners.
Running Back: James Starks –Last week, after rushing four times for only one yard, James Starks was replaced by Ty Montgomery who finished the game with 40 yards on six rushes. The three weeks prior to their scuffle with Houston, he had rushed 33 times for 99 yards, while adding 13 receptions on 15 targets for 84 yards and two touchdowns. While Starks rushing production was nothing to write home about, his receiving bonus added much fantasy value. Going up against a tougher Seattle defense in Week 14, I wouldn't be surprised if Montgomery steals the reigns from Starks after lack of production. Therefore, James Starks should be dropped if not sat and stashed away for possible future value.
Wide Receiver: Allen Robinson – If you drafted Allen Robinson in the late first round/early second round, the fantasy gods are laughing at you. Robinson, a clear first round talent, has only eclipsed 100-yards receiving in one game this year, compared to last year where he averaged almost 100 yards a game. He remains a huge talent, but sadly Bortles struggles completing passes, which has hindered every Jaguars receiver's production, especially Robinson. Against Minnesota, this seasons theme will not change.
Tight-End: Dwayne Allen – The Indianapolis tight-ends have been nearly impossible to predict what their production will be in the coming week. One week, Jack Doyle is a stud. Then the following week, Dwayne Allen is the cash cow. A week after that, neither of them do anything. It's as volatile a position this year as there has ever been. After having one of the best weeks by a tight-end this season (four receptions, 72 yards and three touchdowns) it his highly unlikely that he'll be able to repeat it. Coming into this game he only had two touchdowns, and his receiving yard total for the game made up over 20 percent of his total receiving yards this season. Let's be serious. It was against the New York Jets, one of the worst teams in football. A team that visibly gave up during the game against the Colts. That's not much competition. Regardless of the matchup, Dwayne Allen and Jack Doyle should be sat.