Averi Amsterdam, Staff Writer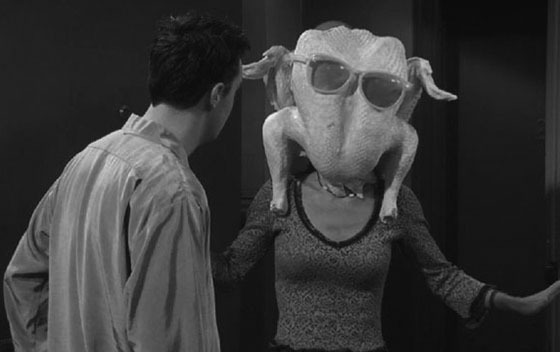 Often forgotten between Halloween and Christmas, Thanksgiving gives students a short break from school to focus on feasting with their families. For some though, spending the holiday with family is not an option. Friendsgiving offers up an alternative opportunity to celebrate.
If there's a friend who lives in a house off campus, they will probably have the most space to host everyone and all the food. If not, who ever has the largest common area in their residence hall would be the next best location. When deciding on a time, stick to the afternoon. This allows everyone to sleep in or get work done in the morning and have time after the meal to hangout or go back to doing work. No one feels rushed, either before or after the meal, and everyone is able to enjoy the time being thankful with friends. As we know, Thanksgiving is the one day of the year when dinner is at 3 p.m.
What is a successful Friendsgiving without enough food to induce a food coma? This is the next hurdle to overcome while planning. It can be pot-luck style or will everyone chip in money for ingredients.
Pot-luck distributes the responsibility of having all the different dishes among the group of friends. It takes off stress from the Friendsgiving host to prepare a large meal, deal with the post-cooking clean up, and dish out the money to provide the food and ingredients.
If multiple friends in the group have access to a kitchen, the cooking can be distributed so the pot-luck style doesn't take away from the traditional home cooked meal. A pot-luck Friendsgiving can result in a unique meal combining everyone's family favorites from their Thanksgiving meal at home.
If everyone chips in for the food to make one Friendsgiving meal together, it embraces the togetherness of the holiday. All of the dishes will be home cooked and fresh. Pinterest and Buzzfeed are two go-to websites for all of your Thanksgiving meal recipes. Fully equipped with tutorial videos and all, it eliminates the risk of a cooking disaster. During a stressful semester, taking the time to dedicate one entire day to spending it with friends is the perfect escape from reality for a bit. Some problems that might arise are pricing out how much it would all cost, refining the guest list, the time it takes to cook a turkey, and the post-cooking clean up.
So try a Friendsgiving this November 24. Who wouldn't love an enjoyable meal and conversation with your college family at your home away from home?