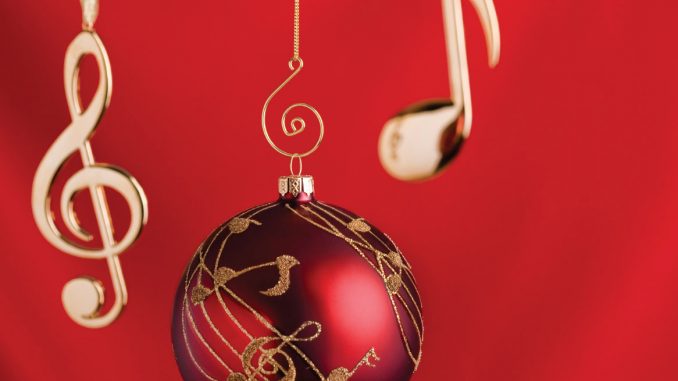 Ashley Parent, Staff Writer
In music, everybody has different preferences — this is especially true for the festive tunes we listen to year after year come December. Why do we always listen and sing along to Christmas songs? The tradition goes back to caroling, which dates itself thousands of years ago in Europe with the pagan Winter Solstice festival. It was normal back then to sing carols for every season, but singing along to holiday music only stuck as a tradition for the Christmas holiday. Here are some popular holiday tunes for everyone — from the Grinch to Santa's helper:
For the traditionalists:
"Jingle Bell Rock" by Bobby Helms is a song that many have covered, though Helms' version has peaked highest on multiple Billboard charts. This song is a favorite amongst millennials after being featured in the 2004 film, Mean Girls.
"Blue Christmas" by Elvis Presley is the most mainstream "sad" Christmas song. It is a gem of long lost love from the rock 'n' roll era.
"The Christmas Song (Merry Christmas)" by Nat King Cole speaks of holiday staples. It was actually written during a blistering hot summer by Bob Wells and Mel Tourmé.
"I'll be Home For Christmas" by Frank Sinatra was originally recorded by Bing Crosby, meant for soldiers longing for home during the Second World War.
For the Grinch:
"I Won't Be Home For Christmas" by Blink-182 is a marriage of pop-punk and Christmas musical motifs. The song deals with putting on a fake smile during the holidays. The song only charted in Canada, where the band never had a #1 again.
"Yule Shoot Your Eye Out" by Fall Out Boy is a big, fat insult towards a girl that did the nice-boy wrong. It's an acoustic bonus track to the band's greatest hits album and employs jingle bells.
"Making Christmas" by Rise Against is a cover of The Nightmare Before Christmas classic, recorded in 2008 for the film's 15th anniversary. Tom McIlrath's voice is well suited as a substitute for the original Jack Skellington, and the cover is very guitar heavy.
"This Christmas (I'll Burn It To The Ground)" by Set It Off is every Christmas-lover's nightmare. Cody Carson tells the story of burning down Christmas, and the song takes it much further than the Grinch or Jack Skellington ever could.
Best covers of Christmas classics:
"Santa Claus Is Comin' to Town" by Bruce Springsteen is one of the best known covers of the Christmas classic. The song was written in 1934 by John Frederick Coots and Haven Gillespie for the Eddie Cantor radio show.
"Do You Hear What I Hear?" by William Beckett is an electronic-pop take on the 1962 song, a cry for peace during the Cold War. Bing Crosby made the song a hit a year later on the Bob Hope Christmas special.
"Baby, It's Cold Outside" by Darren Criss and Chris Colfer from Glee challenges the traditional song by featuring two male voices. Written by Frank Loesser in 1944, the song was considered liberal at the time as the guest decides to spend the night.
"What Christmas Means To Me" by CeeLo Green was written by Allen Story, Anna Gordy Gaye, and George Gordy and has also been covered by Stevie Wonder.
Contemporary Favorites:
"Christmas Wrapping" by The Waitresses is the new-wave 80s band's most played song on Spotify. It is from the perspective of an overworked single woman who does not want to do Christmas this year, until she runs into her crush at the grocery store.
"Mistletoe" by Justin Bieber is the only original song on this list from this decade! Recorded in 2011, the song is heavily influenced by pop and R&B and is on Bieber's second studio album.
"Merry Christmas, Happy Holidays" by *NSYNC proved how popular the band was from the start, as they recorded their first Christmas album in 1998, also the year they debuted.
"All I Want for Christmas Is You" by Mariah Carey is about being with one's significant other on the holidays, whether or not there are presents. It was released in 1994, making it as old as some college students!