Marielle Genovesi, Arts Editor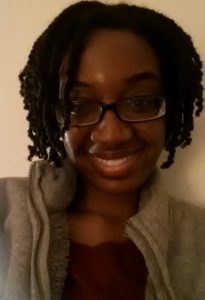 For those of you who are avid listeners [as we are at The State Times] of our student run radio station, WONY 90.9 FM, you may often find yourself wondering who belongs to the lovely voices coming out of your radio. We certainly do. So for the sake of WONY listeners on campus and around town, we give our readers a little one-on-one with the DJs of WONY 90.9 FM every week.
The State Times: What is your DJ name if you have one?
Ashley Antwi: I don't have a DJ name. I just go by Ashley, but DJ anNOYing *giggles* has been on the table for a couple of weeks.
ST: At what times do you usually DJ?
AA: My show, Remembering the 80's and 90's, is every Wednesday from 2 p.m. to 4 p.m.
ST: How did you  get involved with WONY?
AA: I was actually interested in joining WONY my freshmen year, but I thought it would be really hard, so I didn't. Then last year I spoke to Adjani, the current Communications Director of WONY, about the training process and what it was like. It didn't sound as difficult as I thought it would so I just went for it, and here I am today.
ST: What is one great thing about WONY?
AA: I consider my show time to be my down time. It's hard to do other things in the booth during a show; I have to focus on making sure music is playing the entire time. I like that time of just listening to music and not doing or thinking about anything else.
 
ST: Are there any other shows on WONY that you love listening to yourself?
AA: The Wednesday (W)rap Up! The discussion parts of the show always crack me up! I'm always so tempted to call in, but I can't because I listen to the show while I'm at work.
ST: What  genre of music do you usually play?
AA: I play some good ol' 80's and 90's hip-hop, R&B and pop, but I do take requests for any genre of music as long as it's from these two decades.
ST: Do you do anything unique or different during your segment on the show?
AA: At the end of my show, when I post up my playlist, I add a "CHECK THIS OUT" blurb to it. It's basically a link to an old school video I found entertaining and want to share.
ST: What are some of your favorite songs to play as of late?
AA: I actually try not to play the same songs more than, maybe, twice in a semester, but a couple of my go to artists for my playlists are Karyn White, Bobby Brown and Toni Braxton.
ST: Why should students tune into WONY during your segment?
AA: I think my show is worth listening to because the music I play is not what's playing regularly on the radio today, but there are plenty of people who love the old school jams and want to hear it. I am here to provide those listeners their musical time machine.