Richie Feathers, Managing Editor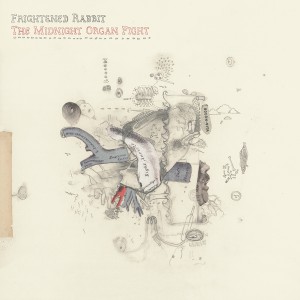 A single day of snowfall is all we need to know that the year is moving right along and that winter is on its way. Either everyone's favorite or least favorite season, winter is the blunt, blistering breeze to the face that affirms those sun-soaked afternoons were in fact spent months ago – or, in Oneonta's case, yesterday.
As college students, winter also symbolizes a transition from the middle of semester lull to the grind of the last few weeks of classes. It's another semester in the books, another semester of being the lusty, moody and youthful twenty-somethings we are.
This abrupt change in weather – not to mention mood – can also send a sudden shock through our Spotify or iTunes Recently-Played playlists. No matter how hard you try, those pulsing synths of "Fancy," that reggae of "Rude," the sunburst of "Happy," just don't have the same sweaty effect with three layers on.
But, in this exact mid-November moment between fall and the dead of winter, the lilting, sunshine-through-the-colorful-leaves guitar melodies of 1970s rock heroes feel a little too optimistic for these below-freezing temperatures and the festivity of Christmas music, although already blaring in supermarkets, still seems premature. It's a sad realization, but also a way to force yourself to switch up the music you play while rushing to class.
Of course, to keep the party going, there are vibrant electro-pop choices with crisp, artificial production that pierces you like the wind and covers you like the snow. Or perhaps, with coffee in hand, you enjoy bands with warm vocal harmonies that can spark a fire without any kindling. Let's not forget the gentle folk of Bon Iver and the Antlers, the singer-songwriter intimacy of M. Ward, the orchestration of Sufjan Stevens and early Grizzly Bear, to assure you that although nature is decaying under the snow, you can stay alive under your coat.
Another option is Frightened Rabbit's second album, 2008's The Midnight Organ Fight. This Scottish quartet's brand of indie rock mixes a little of a lot of these winter staples. Initially a solo project for vocalist/guitarist Scott Hutchison, the band's 2006 debut, Sing the Greys, was recorded with his brother Grant (drums), before morphing into the four-piece it is now; it also includes guitarist/bassist Billy Kennedy and guitarist/keyboardist Andy Monaghan. While each Frightened Rabbit release, from the unrefined debut, to the impossibly enjoyable Winter of Mixed Drinks (2010) and the remarkable, 2013 highlight Pedestrian Verse, is different than the last and always accessible, it's The Midnight Organ Fight that is their unrequited classic.
Hutchison's quivering tenor, drenched in Scottish upbringing, is at times vulnerable enough to relate to but assured enough to convey a conviction and bite, often displaying both in the same phrase. Yet, what resonates most about the album is the staggering rawness of its lyrics. Utterly unafraid of repercussion, the band writes in an often blunt, sometimes brash manner. And when Hutchison recounts stories of masochistic lovers, existential insignificance and the communal need for "human heat," combined with the chugging insurgence of the band, it all blends to make an incredibly effective, near-flawless record – and one that remains consistently catchy and memorable.
What makes The Midnight Organ Fight a great winter album is this very alchemy. The lyrical bareness forces its way under your skin like a bitter January morning, while the power of the band engulfs you in a blanket of uplifting melodies. The record both chills then heats you, breaks then repairs you.
Where angst-ridden lyrics like "I am ill but I'm not dead/And I don't know which of those I prefer" in album opener "The Modern Leper" allow us to momentarily wallow in self-absorption, the music keeps us accountable enough to not get stuck there. "Head Rolls Off," with its sarcastic opening line of "Jesus is just a Spanish boy's name/How did one man get so much fame?," speaks directly to the existential feelings of going nowhere when all we want is to get somewhere, while "My Backwards Walk" drops you in a pool of self reflection, but also, ultimately, progress.
Then there is "Keep Yourself Warm," a particularly brutal moment of drug-induced numbness and anonymous sex as Hutchison repeats, "It takes more than fucking someone you don't know/To keep yourself warm." But whereas this personal material would feel forced in lesser hands, Frightened Rabbit treat it with the right balance of raw observation and joint experience, ending it in eventual elation as you look out from under a hood and realize that, like yourself, everyone is just trying to keep warm.
The Midnight Organ Fight, however thematically grim, also explores brighter moments of being a college student, albeit often with an aura of impending letdown. "Old Old Fashioned" is a bouncing folk number about putting down the digital divide and loving each other without separation. After, the deep yearning of "The Twist" recalls the primal electricity of two pairs of eyes meeting from across the room, imagining what could come next. Whatever shivers you feel, whether happy, sad or from the cold, The Midnight Organ Fight likely covers it.
As we make this uncomfortable adjustment from one season to the next, where we're stuck in limbo between the two, The Midnight Organ Fight stands out as an essential choice for transition. These are songs that you can shout at the top of your lungs, cursing whatever frustrations you have, or whisper softly to yourself, assurance that things will get better, that each season will pass eventually.
So as you step into the fresh snow, bundle up and sing along – this is music as bracing as the season itself. It's important to make sure your ears are covered, too.