Sam Shereck, Contributing Writer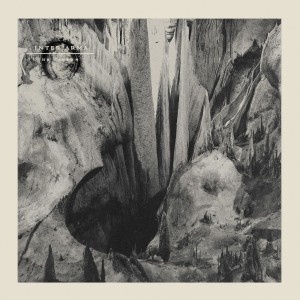 The Cavern is a 45-minute sonic journey through vast and destitute expanses of the wilderness and the mind. The 45-minute runtime would constitute a full LP by almost any other band's standards. But for Inter Arma, this is an EP. But this EP only contains one song. Inter Arma aren't the first to create a song this massive in duration. Sleep's iconic Dopesmoker clocks in at a little over an hour.
Inter Arma are a band blazing their own trail. In a world where music genres are becoming micro-genres, multiplying and shrinking in scope simultaneously, Inter Arma remain an enigma to categorize. Their sound can be described as a marriage between atmospheric Neurosis-like sludge metal and the more psychedelic, epic and southern fringes of rock music. There are glorious moments of black metal and even Americana spattered through out their material. But to describe Inter Arma through the conventional pleasantries of genre is an injustice. Inter Arma transcends that.
This evident in the varied sonic palette Inter Arma use to tell this epic story. The song begins with a short ambient intro to lull the listener into the first movement of the composition. Guitarists Trey Dalton and Steven Russell drop a mammoth-sized riff that can only be used to move mountains. This is also the first musical motif the song employs and slowly builds upon. However when listening to The Cavern, the less you know going in, the better. There are so many great surprises, shifts, ups, and downs. Let's just say Inter Arma know how to keep a listener captivated and in-awe for the entire duration of this piece.
It is worth noting that despite the fact that this was released in October 2014, the material on The Cavern actually predates the material on the band's previous LP, Sky Burial, which came out in 2013. "The Cavern" was originally written as an improvised jam in 2008 and the band just got around to recording it this year (it must be hard to write, arrange, rehearse and record a 45 minute song, then be able to replicate it live). Most notably the piece also features a contribution from Dorthia Cottrell whose bewitched vocal chords have haunted the fellow Richmond, VA-based band Windhand.
Truly solidifying this song as a modern epic, the lyrics chronicle a man who wakes in the middle of the Dust Bowl. Pondering his own mortality until dusk, he then sees an enticing light emanating from the mountain side. He heeds the light and finds himself inside a cavern to rest. He then realizes the rest will be eternal.
Both conceptually and musically, this is one of the most complex and progressive releases of 2014. Musical snobbery aside, this is just a damn good release. Inter Arma operate as a portal for their influences. You can throw sounds reminiscent of Led Zeppelin, Pink Floyd, Neurosis, Mastodon, The Allman Brothers, YOB and Burzum, but what comes out on the other side is distinctively Inter Arma. They know how to write songs and they can play the hell out of their instruments. But they play their instruments to serve the music and the story they're telling, not their egos. Inter Arma are a modern band that deserve the accolades of the rock gods that came before them. The Cavern is an instant classic.
Rating: 10/10